"Less is More" - Degrowth in the Americas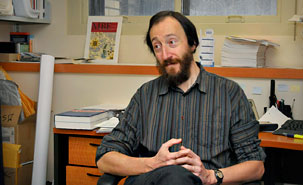 Increased consumption and overpopulation are testing the limits of the world's natural resources. The upcoming international conference Degrowth in the Americas brings together academics, activists, environmentalists and indigenous peoples to discuss how we can move toward more equitable and diverse societies in a world that cannot sustain more growth.
Among the many speakers at the conference will be David Suzuki, who is widely regarded as a world leader in sustainable ecology. His talk, Humanity in Collision with the Biosphere: Is it Too Late?, will be presented on May 18 at 11 a.m. at Université de Québec à Montréal (UAQM). Admission is free, but registration is required.
WHEN:
WHERE:
Montreal, Quebec: The conference will be hosted jointly by Concordia University, HEC Montréal, McGill University, Université de Montréal and UQAM
FULL PROGRAM:
The conference explores the concept of degrowth which calls into question the relationship between human well-being and environmental responsibility with economic growth. Degrowth challenges traditional economic models which, according to proponents of the movement, do not properly take into account environmental and societal costs.
The recent Occupy protests demonstrated that issues of environmental and social justice are of profound importance to a great many people. Building on degrowth conferences in Paris in 2008 and Barcelona in 2010, the 2012 conference will place the degrowth movement  that began in Europe in the context of the Americas.
The conference will include a degrowth fair, with exhibits, art, video and cultural events, as well as opportunities for participants to network and build relationships beyond what is possible in most formal academic conferences.
Registration is now open at montreal.degrowth.org