UdeM scores best result ever in Times Higher Education rankings – 84th worldwide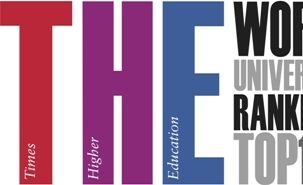 In the Times Higher Education annual World University Rankings report published today, the Université de Montréal, including its affiliated schools HEC Montréal and Polytechnique Montréal, moved up 20 positions to 84th place, its highest standing to date in this classification of the world's finest universities. Over the past two years, UdeM has increased its ranking by over 50 positions.
"This excellent performance proves once again that the Université de Montréal is one of the world's great universities," said Rector Guy Breton. "Our students are the first to benefit from the high quality of the teaching we provide and the value of the degrees we award. But this recognition of the very high calibre of our university is a factor in terms of reputation and international attractiveness for Montreal and Quebec as well."
The Times Higher Education rankings, like those published by researchers at Jiao Tong University of Shanghai and the QS World University Rankings, are among the most respected in the university community due to the number and quality of the indicators employed. The Times evaluation is based on 13 performance indicators which cover teaching, research, knowledge transfer and international outlook. UdeM's high performance makes it one of the foremost universities in the French-speaking world and positions it in the top one percent of universities worldwide.
"We see this year that greater weight was given by the Times to collaboration in international research," Breton said. "The commitment of our researchers to international networks confirms the high quality of the research they conduct in all fields of knowledge. By developing collaborative relationships with world-class research teams, members of the UdeM community take their place among the very best."
For more information: www.timeshighereducation.co.uk/world-university-rankings/