The Montréal community comes together to support its universities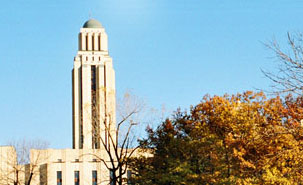 On February 4, the city's nine universities, in collaboration with the Board of Trade of Metropolitan Montreal, are holding a forum leading up to the Sommet sur l'enseignement supérieur at the Centre Mont-Royal. This is the first time that the nine Montréal universities organize, jointly, such an event.
The goal of this reflection exercise on the role and contribution of Montréal's university institutions is to give the community a platform to discuss what it expects from its universities and to better understand the contribution of these institutions to the city's socioeconomic and cultural development.
"Our higher education institutions play a vital role in defining our society's identity. They are the foundations of our economy, the basis of our health and social services system, and the expression of our culture. This is why we need to do everything we can to give them the support they deserve and need and to reflect on a shared vision for their future development," stated Louise Roy, Chancellor and Chair of the Board of Directors of Université de Montréal and co-spokesperson for the event.
"This forum will offer an opportunity to our civil society to voice its say. This is a debate that concerns us all. Our universities are at the core of the knowledge economy, and we need to make sure they remain accessible and successful. High-quality training, research, creativity and community services are essential if we are to develop a strong and competitive metropolis," added Michel Leblanc, President and CEO of the Board of Trade of Metropolitan Montreal and co-spokesperson for the event.
Program for the Montréal, métropole universitaire forum
The forum will begin with opening remarks from co-spokespeople Louise Roy and Michel Leblanc. Michael Applebaum, Mayor of Montréal and President of the Communauté métropolitaine de Montréal, will also address the participants.
The event will be divided into three discussion sessions that feature renowned guest speakers. Each session will start with presentations from all speakers, followed by a discussion period with the audience. Before the first session of the day, a historical overview from 1945 to today will be given by Paul-André Comeau, Director of Public Policy and Globalization Research Laboratory at the École nationale d'administration publique.
The themes for the guest speaker sessions are as follows:
Session 1: How do universities contribute to the socio-economic and cultural development of a metropolis like Montréal?
Simon Brault, President of Culture Montréal
Marcel Côté, Founding Partner, KPMG-SECOR
Marc Parent, President and Chief Executive Officer of CAE
Dr. Hartley S. Stern, Executive Director of the Jewish General Hospital
Michèle Thibodeau-DeGuire, Chair of the Board of Directors of the Corporation de l'École Polytechnique de Montréal
Session 2: What does the community expect from its universities?
Léopold Beaulieu, President and Chief Executive Officer, Fondaction CSN
Martin Carrier, Vice President, Studio Head, Warner Bros. Games Montreal
Gabriel Bran Lopez, Founder and Executive Director, Youth Fusion and Co-Founder, Robotique FIRST Québec
Dr. Guy A. Rouleau, Director, Montreal Neurological Institute and Hospital and Full Professor of the Faculty of Medicine - Neurology and Neurosurgery Department, McGill University, as well as Wilder Penfield Chair in Neuroscience.
Session 3: What is our vision of the future for Montréal, Canada's top university city?
Jacynthe Côté, President and CEO, Rio Tinto Alcan
Pierre Marc Johnson, Counsel for Heenan Blaikie, Chief Negotiator for the Government of Québec for the Comprehensive Economic and Trade Agreement between Canada and the European Union
Jacques St-Laurent, President and Chief Executive Officer, Montréal International
Moderator: Michel Leblanc, President and CEO of the Board of Trade of Metropolitan Montreal and co-spokesperson for the forum.
Montréal's nine universities include the École de technologie supérieure, École nationale d'administration publique, Polytechnique Montréal, HEC Montréal, Institut national de la recherche scientifique, Concordia University, Université de Montréal, Université du Québec à Montréal, and McGill University.
SOURCE: Montréal's universities
For further information:
Sources: Montréal's universities and the Board of Trade of Metropolitan Montreal
To schedule an interview with one of the co-spokespeople for the event or for more information about the program, contact David Barrett at 514-286-2145, extension 224 or dbarrett@casacom.ca or Martine Venne at 514-286-2145, extension 228 or mvenne@casacom.ca