Health sciences education: birth of the "Montreal Model"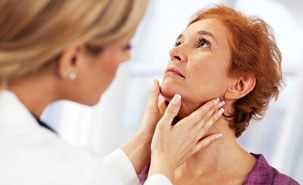 Collaborative practice and patient-centred care expertise developed through Université de Montréal Faculty of Medicine was warmly and enthusiastically welcomed at the recent Josiah Macy Jr. Foundation conference.
Indeed, since 2010, the university's Faculty of Medicine has pursued a unique strategy of patient-centred care and collaborative practice. Dozens of patient experts are already involved in student training, are contributing to continuous efforts to improve health care partnerships, or take part in research projects.
Held in Washington D.C, the conference brought some forty major thinkers and movers in health sciences education, as well as several patient experts, together around the issue of involving patients and their families in collaborative practice training. One of the objectives was to produce recommendations, at the national level, for developing and implementing the involvement of patients and their families in health sciences education.
"Participants at the conference clearly recognized the leadership of the Faculty of Medicine and Université de Montréal's Comité interfacultaire opérationnel de formation à la collaboration (CIO) in patient-centred care, so much so that at the end of the event, many decision-makers referred to the 'Montreal Model,'" says Vincent Dumez, Co-Director of the Direction collaboration et partenariat patient of the Faculty of Medicine's Centre de pédagogie appliquée aux sciences de la santé, which was part of the Montréal delegation.
"The issue of patient engagement is a global trend. Patients are a wealth of knowledge, and integrating them is way to renew thinking in health. Americans are very aware of this but have never pushed the model so far. The experience of Université de Montréal's Faculty of Medicine can be extremely useful to them," says Dumez.
There is every indication that the recommendations emerging from this workshop in a few weeks will be strongly influenced by what is happening at Université de Montréal. The team has also been asked to assist the Foundation in writing its final recommendations. It is highly likely, therefore, that the "Montreal Model" will soon be tested in the United States.
"For several years, the Faculty of Medicine has promoted patient-centred care among its members and throughout its vast network of partner institutions. Universities everywhere are already interested in our work, but such recognition of our vision of health care education from one of the most influential groups of U.S. decision-makers confirms our global leadership in this area, and we can be proud of this," says Hélène Boisjoly, Dean of the Faculty of Medicine.

About the Direction collaboration et partenariat patient of the Faculty of Medicine's Centre de pédagogie appliquée aux sciences de la santé

About the Comité Interfacultaire Opérationnel (CIO) de formation à la collaboration
About the Faculty of Medicine of the Université de Montréal
Media contact:
William Raillant-Clark
International Press Attaché
University of Montreal (officially Université de Montréal)
Tel: +1 514-343-7593
@uMontreal_News
w.raillant-clark@umontreal.ca