New Professional Doctorate in Clinical Neuropsychology
09/09/2013

Mathieu-Robert Sauvé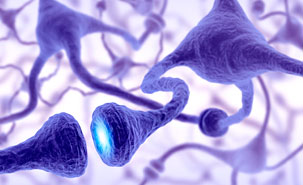 The Department of Psychology PhD programme at Université de Montréal's Faculty of Arts and Sciences (FAS) now has two areas of concentration: clinical psychology and the recently added clinical neuropsychology.
"These changes are in line with the recommendations of the Ministry of Health and Social Services, which promotes professional training of a shorter duration and with greater emphasis on clinical studies," states the presentation document submitted to the Commission des études on June 4.
The department is responding to a growing demand for evaluation in clinical neuropsychology. It underscored a shortage in the workforce and insisted on the need to support research as part of its presentation to the Commission. The Ordre des psychologues du Québec increasingly requires specific doctoral training in clinical neuropsychology, and the department believes this concentration will address this issue.
This document is a translation from an article originally published in French by Mathieu-Robert Sauvé
Strong support for internationalisation and interculturalism in new academic programmes
Physical Rehabilitation
The School of Rehabilitation at Université de Montréal's Faculty of Medicine will create a qualification programme in occupational therapy for professionals trained abroad. "The raising of entry requirements for the profession to a master's degree in our province has created a gap with many countries where training in occupational therapy has not yet reached the equivalency of a bachelor's degree, thus resulting in additional needs in terms of retraining," the Faculty stated in its submission.
Université de Montréal has collaborated with the Ordre des ergothérapeutes du Québec to analyze the needs of occupational therapists who were trained abroad and have obtained their licence to practice in Québec. In light of these results, the new programme will include undergraduate and graduate studies. It will accept five to nine candidates per year and will supplement existing programmes.
In addition, changes are proposed to the Medical School Undergraduate Programme to meet certain Canadian and U.S. accreditation criteria. The changes aim to better prepare non-resident students for residency matching interviews and support them in their professional development. The faculty stated that "... to assist with residency matching, we will expose students to a wider range of optional internships. We also want to reduce clinical training interruptions for non-resident students and focus on certain courses and academic activities."
Digital Music
At the Faculty of Music, the Bachelor of Digital Music will replace the Bachelor of Music – Electroacoustic Composition. The course will be restructured to align with the major and minor programmes in digital music.
"While maintaining the electroacoustic music component, the modified programme will also include instructional content related to sound design and computer music," the Faculty stated. The programme will consist of existing and new courses and will also include courses from the Department of Art History and Film Studies and the Department of Computer Science and Operations Research of the Faculty of Arts and Sciences; a course on copyright law in music will be given by the Faculty of Law.
In addition, the Faculty of Music attracts more and more foreign students and wants to integrate them through an access to university music education programme. This is intended mainly for students from outside Québec or who do not have a CEGEP diploma but have graduated from a Québec high school within the last four years.
The faculty would like to maximize recruitment outside of Quebec, especially in the rest of Canada and in France. It would also like to recruit students in Asia and the United States. "Training in many non-North American countries takes place through conservatories or music schools that focus attention on performance and composition and limit the teaching of more theoretical areas of music to music history. The training offered by the Faculty of Music aims to diversify the theoretical approach, be open to new interdisciplinary realities, prepare the groundwork for successful research, and, through the circulation of knowledge, create dialogue between these three disciplinary areas," says the official document.
Minor in Catalan Studies
Following a collaboration agreement between Université de Montréal and Institut Ramon-Llull, the Department of Literature and Modern Languages has offered, since 2007, five courses and a programme in Catalan Studies. This has allowed creating a minor in Catalan Studies, which was approved on June 4. The programme aims to provide a solid foundation in Catalan language, literature, and culture or in Catalan-French translation. The minor will provide the opportunity to complete a work-study placement or an immersion stay in Catalonia.
Between September 2007 and June 2012, there were 231 enrolments in Catalan language and culture courses; twelve students have benefited from an immersion scholarship from Institut Ramon-Llull in Catalonia; and ten students have enrolled in the Catalan Language and Culture Programme.
Biological Sciences and Translation
Over the past year, the undergraduate programmes in biological sciences have undergone changes related to the creation of a new inter-faculty bachelor degree in microbiology and immunology, which will be jointly offered by the Faculty of Arts and Sciences and the Faculty of Medicine. The Commission des études has approved these changes.
One area of concentration has been eliminated and other courses have been created. "In addition," says the reference document, "the Department of Biological Sciences has increased its faculty by hiring four new professors. These professors bring new expertise and will develop courses in emerging areas. These courses will also better reflect the type of research being done at the Department and recent developments in the discipline."
Regarding the training of translators, Université de Montréal wants to be a leading player in North and South American markets and make its programmes multilingual. "Increasingly, translators are expected to know a third language," says Monique Cormier, Director of the Department of Linguistics and Translation.
"Without limiting itself, the project aims to incorporate training in the four main languages of the Americas to meet future needs that may arise from new agreements with these countries," states the project documentation, adding that Brazil is now the world's 10th largest economy. "Increasing our student exchanges with students from Latin America, especially at the graduate level, can only enhance our students' experience with languages and cultures from other countries in our department and those in the area of Humanities and Social Sciences in general."
This document is a translation from an article originally published in French by Mathieu-Robert Sauvé