Christmas baskets are here!
11/29/2013

Mathieu-Robert Sauvé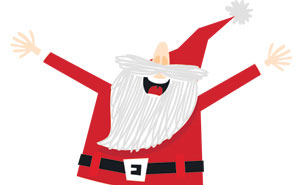 Even before Halloween, a team was already collecting goods and foodstuffs offered to needy students at Christmas time. "We plan to distribute over 350 baskets. We should have enough, but demand has significantly increased over the past five years: we used to prepare 250 baskets," said Martin Rioux, who is responsible for this important campaign involving 50 volunteers from October to mid-December.

Added to this small army of helpers are around ten deliverers ready to hit the road at the beginning of December. In total, nearly 200 people lend a helping hand. "Many students who ask for help are parents. The holiday season is particularly difficult for them," said Rioux.
This text is a translation of an article originally published in French by Mathieu-Robert Sauvé