$7.6 million for Canadians trying to help the world breathe easier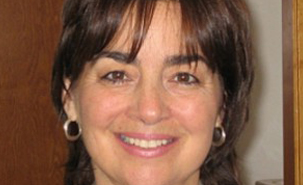 A new network focused on translating respiratory research into clinical practices was launched today in Ottawa with the awarding of $7.6 million dollars.
The Canadian Respiratory Research Network (CRRN) will receive $4.35 million from the Canadian Institutes of Health Research and a further $3.203 million from non-governmental organizations, announced Canada's Federal Minister of Health Rona Ambrose. Chronic lung diseases such as Chronic obstructive pulmonary disease and asthma affect almost 15% of the entire population of Canada and they exert an enormous toll on our individual health and on our health care system.  The CRRN will work collaboratively to come up with research solutions aimed at addressing the diagnosis, treatment, and prevention of chronic lung diseases in Canada.
Four Université de Montréal researchers will be intimately involved in the network, namely Dr. Lucie Blais, and Dr. Francine M. Ducharme, both exploring the long-term impact of asthma control during pregnancy and preschool years on disease evolution until adulthood, Dr. Anne-Monique Nuyt, whose studies on the long-term outcome of preterm infants with chronic disease (especially pulmonary) will benefit from the national network and its highly efficient research platforms, as will the studies of Dr. Catherine Lemiere, who is involved in the young adult cohort. They are all professors and medical doctors.
Dr Ducharme, of Université de Montréal and CHU Sainte-Justine mother-child university hospital center, sits on the network's steering committee and will be leading one of the network's seven programs.
"This new network will focus on translating research into information and tools that clinicians can use to rapidly improve patient health. Developing, validating, and implementing interventions that will change a significant aspect of health practice is a key goal," Ducharme explained. "For example, our pediatric program will be receiving $400,000 to specifically look at modifiable factors during pregnancy and the first 6 years of life of a child with asthma that may favor asthma remission in school-age or adolescence and prevent not only recurrence of asthma, but also more severe disease, in early adulthood. Working in partnership with health agencies of four Canadian provinces, our findings will serve to improve patient care not only at the physician level but also at the governmental level. The money invested in this research aims to directly improve the long-term quality of life of preschoolers with early onset asthma." "Finding innovative ways to improve the care provided to Canadians is important for our Government. said Minister Ambrose. "The Emerging Networks will move research evidence into practice that will ultimately help Canadians. This partnership between government, academic institutions, health charities, and industry is an excellent example of how we can leverage partnerships and empower Canadian research communities for the benefit of all Canadians."
The Canadian Respiratory Research Network (CRRN) is one of three that was announced today: the other two are the Canadian Stroke Prevention Intervention Network, and the Canadian Vascular Network. The non-governmental funding that the CRRN will be receiving is made up of contributions from the Canadian Lung Association, Boehringer Ingelheim (Canada) Ltd., AstraZeneca, GSK, Novartis Pharmaceuticals Canada Inc., and the British Columbia Lung Association. "The strength of the quality and leadership of Université de Montréal's wider community of affiliated researchers has been recognized and reinforced by today's announcement. We are proud of our researchers who have attracted the support of their peers, the government and the private sector," said Geneviève Tanguay, Université de Montréal's Vice-Rector of Research, Creation and Innovation. Professor Daniel Sinnett, Executive Director of Research at the CHU Sainte-Justine, added: "The creation of this network reflects the influence of our researchers in child's health and their undoubted expertise. This is a perfect example of the type of collaboration in implementation research that the CHU Sainte-Justine is so found of, by which we seek to find clinical solutions which aim to prevent, treat and cure diseases.
Media contact:
William Raillant-Clark
International Press Attaché University of Montreal (officially Université de Montréal)
Tel: 514-343-7593 | @uMontreal_News