Quebec Elections 2014: what are the issues to watch out for?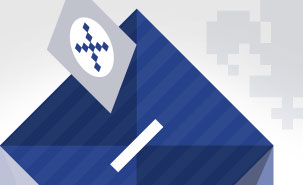 Quebecers will go to the polls on April 7 to elect the next government. As the electoral campaign gets underway, several Université de Montréal professors have targeted the main issues that voters should consider.
We present here a translation of a series of short texts they have written on the key issues.
Media are welcome to quote the researchers from this text. Interviews can be arranged by contacting the researchers directly or by contacting William Raillant-Clark, Media Relations at Université de Montréal, 514-343-7593.
Urban and regional planning: a major overhaul
Gérard Beaudet
Faculty of Environmental Design


Climate change, the aging population, regional demographics, the transformation of our economies, the challenges of moving people and goods, and energy issues, all call for a revision of our practices in the field of urban and regional planning.
More than a (necessary) overhaul of the Act Respecting Land Use Planning and Development, the commitment proposes to Quebecers an ambitious exercise combining a critical review of recent decades with forward thinking in terms of emerging avenues.
It will provide the opportunity and means to develop and adopt a vision of the future for our region – from heartland to homeland – that is adapted to the issues and challenges we will face over the next decades. A vision that will bring a dimension of identity, which is too often trivialized in favour of a strictly utilitarian dimension.
Health: equitable access to quality services
André-Pierre Contandriopoulos
School of Public Health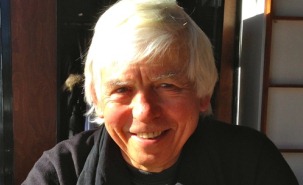 Despite massive investment, the Quebec health system has failed to meet the legitimate expectations of the population. Over the past 25 years, each new Quebec government has promised reforms, but the issue of equitable access for all to quality health services continues to be a concern for Quebecers.
Given the financial constraints faced by the health system, the last budget tabled by the Parti Québécois government fails to offer short-term improvements and even raises concerns about further cuts to services.
The issue arising from our society's inability to implement necessary reforms is not a technical one, but a political one.
The ability to ensure a long and healthy life for everyone is at the heart of democratic societies. One could say that the health system is a mirror of the nation: if a country's health system is inequitable, then the nation as a whole is inequitable and has little respect for the rights of the neediest.
Reforming the health system – and the education system ­– should be the major work of democracy in Quebec.
Democracy in question
Pascale Dufour
Department of Political Science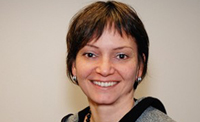 The representative democracies of the North are often described as being in a "crisis" of legitimacy and political participation. In response, citizens are increasingly likely to use means of protest to express their demands in the public space. This resurgence of mobilization has made politics more conflictual and divisive.
Québec is no exception to this description: three important challenges must be met to respond to this loss of enthusiasm for our political system and to ensure that political life is not thrust into chaos.
1. Reform of the electoral system and introduction of more proportionality to allow better representation of third parties. Although such measures are regularly put forward by political parties in their election platforms, and just as quickly abandoned once the parties are in power, they are one of the most effective means to counter mistrust of our leaders and represent the identities and interests of the greatest number of people, particularly those who feel excluded from traditional party representation.
2. Promote political participation on major issues regarding economic and social development in Québec, especially issues that directly affect the lives of people (such as resources).
3. Ensure basic political rights, especially the right to demonstrate. To this end, will one of the political parties be brave enough to offer amnesty to the 3,500 people arrested during the 2012 student conflict? An ongoing study clearly shows that the courts today have become a place of conflict resolution. But this political use of the justice system is not good news for democracy.
Important negotiations in the public sector
Patrice Jalette
Department of Industrial Relations
Note: Professor Jalette is not in a position to give interviews in English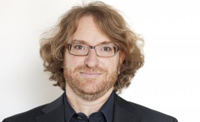 In the short term, the party that forms the next government will negotiate the collective agreements of the public and parapublic sectors, which will expire on March 31, 2015.
Government decisions in the context of these negotiations are not merely management decisions, but policy decisions related to finance and public services.
It is clear, for example, that a rapid return to a balanced budget may involve austerity measures targeting public employees, whose salaries haves risen to more than $37 billion, or approximately 60% of program spending.
Similarly, to the extent that it wants to deliver quality services to the public, the next government will have to find ways to attract qualified employees and recognize the contributions of its employees, since the quality of public services is inseparable from the working conditions of public employees.
Work intensification, the non-replacement of departures, and stagnating working conditions in recent years have left their mark in the public service and its networks.
This is why the parties' policies regarding public finance and public services and their implications for public employees should be debated during the election campaign.
Charter of Values: Legislation for whom and for what?
Jean Leclair
Faculty of Law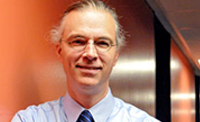 Without money, politicians dole out words and law, which are free and profitable. With the Bouchard-Taylor Report pushed aside, the Parti Québécois (PQ) has chosen the symbolic and coercive weapon of legislation. They abruptly claim to be solving a difficult problem to protect the "rights of the majority." But is there a majority "without rights"?
Thus, the effective, but costly policies of francization and integration have been shelved. And the opposition, silencing any discussion with speeches about "individual rights," has done the opposite.
Here is the real question: What kind of integration and society does the PQ approach encourage in the long term? Law, used wisely, is also a means to facilitate and stabilize relationships between human beings whose language or religion does not exhaust their identity.
The PQ has realized that law can divide us. If the PQ is given a majority, how does it intend to become an ally and unite us?
Technology that truly serves health
Pascale Lehoux
School of Public Health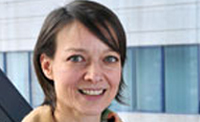 It is 8 am. Marcel is reading his newspaper. A few minutes ago, he uploaded data from his glucose monitor. The nurse contacts him through Skype at 8:30. He knows her well. She taught him the basics of managing his diabetes. The rest he learned with practice and from his patient-expert community. This community receives regular government financial support because evidence has shown the positive effect of such organizations on the physical and mental health of patients with chronic diseases. Marcel's patient-expert community has frequent contacts through a Web platform managed by a non-profit organization, which is a unique training environment for future social entrepreneurs....
Fiction, you say? Of course it is. But it is possible and necessary fiction. The current logic behind the design of medical technologies favours the concentration of technology platforms in major urban centres. These technologies respond poorly to the needs of primary care professionals and the patients for whom they are responsible. An appeal for technological and entrepreneurial creativity must be made now.
Industrialized countries want to promote economic activity through their policies to support technological innovation. Health is an area where the stakes are multiplying, both in Québec and abroad. How can we put the most appropriate innovations and the right entrepreneurs in the service of health for all? That is the question the candidates should answer.
Public transport: from words to deeds
Paul Lewis
Faculty of Environmental Design
While public transport was a real issue during Montreal's last elections, responding to the challenges of public transport lies with the Government of Quebec, which alone can truly ensure its development.
The National Strategy for Sustainable Mobility, unveiled at the beginning of the year, aims for a 30% increase in the availability of public transport by 2020. With respect to the 2006-2012 Quebec Public Transport Policy, the strategy is innovative in a major way: it addresses the need to link decisions on planning and transportation.
Renewing our planning practices will have an influence only in the long term. In the short term, the main challenge is funding. On this point, however, the strategy disappoints: the government offers no solution to increase funding for public transport, except for a (small) transfer of a portion of the funds earmarked for roads.
Several infrastructure projects are under study, and the Montreal Urban Community has estimated at $23 billion (at least) the amount needed for public transport. But all the proposed projects will never see the light of day if funding for public transport is not significantly increased.
To reduce our dependence on the automobile, we must invest more in public transport, but especially choose projects that have the greatest impact on mobility. For now, the model of transportation planning appears inadequate, as demonstrated by the Auditor General of Quebec's recent report: selected projects are not always the most effective. The Strategy for Sustainable Mobility has identified? many attractive goals; the government must now provide the means to truly develop public transport, beyond speeches, to change mobility in a sustainable manner.
Energy management
Normand Mousseau
Department of Physics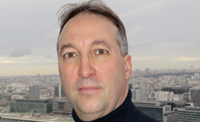 With the recently published report by the Commission on Energy Issues in Québec, that I co-chaired, energy management has become one of the topics that should be at the heart of the election campaign now in full swing.
Québec differs from most other jurisdictions in that it has significant surpluses of renewable energy, i.e., resources that it must sell off well below the cost of new supplies. While these surpluses are an asset to the consolidation and expansion of its industrial base, they also represent a significant economic burden that should not be increased unnecessarily in the next few years.
These surpluses also transform the issue of energy efficiency. While electricity is abundant and cheap, it is unreasonable to copy the energy efficiency programs developed abroad, which primarily target this source of energy. Rather, energy management requires Québec to focus its efforts on reducing consumption of fossil fuels – especially oil products – which are expensive.
This is why the government should prioritize energy efficiency in industry, replacing oil, preferably with residual forest biomass and natural gas, and revising land use and transportation, which is the only way to decrease dependence on fossil fuels in an effective and sustainable manner while improving the quality of life of citizens and reducing long-term production of greenhouse gases.
Immigration and urban sprawl: economic issues

Michel Poitevin
Department of Economics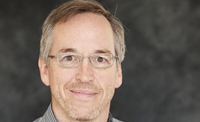 A major global issue that will significantly impact Québec (if it hasn't already) is immigration.
Many regions or countries have high density populations and a youth faced with poor prospects for the future. These regions are often characterized by relatively weak social and political institutions.
For other regions, the opposite is true: low population density, an aging population, but solid social and political institutions.
These differences create strong incentives for immigration.  However, in the latter regions, the tendency is often to restrict the influx of immigrants. Yet our institutions are public goods, and it is important to give access to them.
The opening of our borders can lead to stronger economic growth, greater productivity, and more innovation. Obviously, a significant increase in immigration raises important cultural issues, and our governments must take a leadership role in this area.
Another major challenge is urban sprawl. This phenomenon creates serious problems related to congestion and the environment. The political response is usually to invest in new infrastructure to facilitate movement: new bridges, new highways, commuter trains, etc.
While these solutions look good in the short term, it is also important to think about the long term. We must therefore identify the root cause of these problems. Currently, urban sprawl is heavily subsidized. There are almost no bridge or highway tolls to the suburbs. As a result, families are leaving Montreal Island to settle in a more "rural" environment.
The government should develop a transport policy that includes an efficient toll system for the entire transportation infrastructure. The purpose of a toll system is not to pay for infrastructure (like taxes) but rather to encourage households to take socially responsible decisions by having them bear the social cost of their choices.
Education: improving public schools
Maurice Tardif
Faculty of Education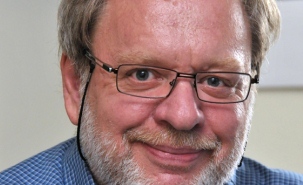 In all developed societies, the primary mission of schools is to prepare for the future by educating the younger generation.
How will Quebec accomplish this in the long term? In the last 50 years, Quebec has engaged in intense reflection on this question on two historic occasions: during the Parent Commission (1963-1964) and during the Commission for the Estates General on Education (1995-1996). Both commissions reached the same verdict: there is a lack of democratization in public schools. And both commissions proposed the same solution: improve public schools to increase equal opportunity.
Today, it is clear that our public schools are on a downward slope, mired in bureaucratic reforms, substantial losses of students to private schools, alarming dropout rates, diplomas of questionable worth obtained in unreasonable timeframes, inflexible corporatist impasses, and an exhausted teaching and professional body. The hard truth about Quebec schools has emerged like a groundswell: a two-tier school system has been created.
What do the speeches of the main political parties in Quebec have to say about this fundamental issue? Almost nothing. Silence, it seems, is consent.
Media contact:
William Raillant-Clark
International Press Attaché
University of Montreal (officially Université de Montréal)
Tel: 514-343-7593 | @uMontreal_News