Helping students pass the stress test of exams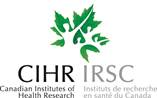 Although summer is fast approaching, high school students still have to face exam season before the end of the school year. And the stress of exams isn't exactly an easy thing to face. A lot can be riding on academic performance during this time period – including admission to different universities and success in passing the class overall. According to Statistics Canada, in 2013, 352,745 high school youths reported experiencing quite a lot or extreme stress overall. This can lead students to become depressed, hurt themselves or abuse alcohol/drugs. So what can be done to help students pass the upcoming stress test of exam period? Could physical activity play a role in helping them move away from the problem? Could teachers support their students through encouragement? Can any of these methods help high school youth deal with stress as a whole?
To address this topic, Dr. Sonia Lupien of the University of Montreal, a health researcher who has been funded by CIHR, is available.
To book an interview, please contact:
David Coulombe
Media Relations
Canadian Institutes of Health Research
613-941-4563
mediarelations@cihr-irsc.gc.ca
Source: Canadian Institutes of Health Research
About the Canadian Institutes of Health Research
The Canadian Institutes of Health Research (CIHR) is the Government of Canada's agency for health research. CIHR's mission is to create new scientific knowledge and to enable its translation into improved health, more effective health services and products, and a strengthened Canadian health-care system. Composed of 13 Institutes, CIHR provides leadership and support to more than 13,200 health researchers and trainees across Canada. www.cihr-irsc.gc.ca<www.cihr-irsc.gc.ca