Can Office Work Be Your "Down Time"?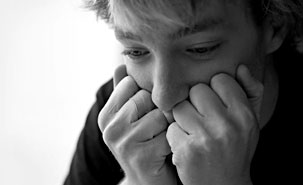 Balancing time at home and at work can be hard. It can also lead to unbelievable stress. Many people tend to associate this problem with work. According to the 2010 General Social Survey by Statistics Canada, 27% of Canadian workers described their lives on most days as 'quite a bit' or 'extremely' stressful. But Penn State University researchers recently offered a contrary perspective. In a study, they determined that people's cortisol levels, a major biological marker of stress, are significantly lower at work–not at home.
What can explain these results? How can we find more "down time" at the office, rather than in the comfort of our home? Does any of this evidence have to do with gender differences? The following CIHR-funded researchers are available to discuss how we can best balance time at work and home – and possibly reduce the stress levels.
Experts
Managing Stress in All Aspects of Life: The Effects of Juggling Work and Family
Dr. Scott Schieman, CIHR-funded researcher (Toronto, Ontario)

Gender Differences: How Men's and Women's Mental Health Can Be Affected by Work and Family Stress
Dr. Alain Marchand, professor at Université de Montréal's School of Industrial Relations and CIHR-funded researcher (Montreal, Quebec)

Gender, Health and Caregiver Friendly Workplaces
Dr. Allison M. Williams, CIHR-funded researcher (Hamilton, Ontario)
About the Canadian Institutes of Health Research
The Canadian Institutes of Health Research (CIHR) is the Government of Canada's agency for health research. CIHR's mission is to create new scientific knowledge and to enable its translation into improved health, more effective health services and products, and a strengthened Canadian health-care system. Composed of 13 Institutes, CIHR provides leadership and support to more than 13,200 health researchers and trainees across Canada.
To schedule an interview, please contact :
David Coulombe
CIHR Media Specialist
Office: 613-941-4563 | Cellphone: 613-808-7526
Ce document est également disponible en français.
Media contact BCRP :
William Raillant-Clark
International Press Attaché University of Montreal (officially Université de Montréal)
Tel: 514-343-7593