Dr. Valérie Marcil awarded a Transition Grant from the Cole Foundation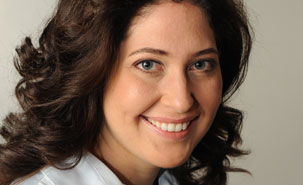 Dr. Valérie Marcil, a researcher in the Metabolic Health axis at CHU Sainte-Justine and Assistant Research Professor in the Department of Nutrition at Université de Montréal, was awarded a Transition Grant from the Cole Foundation to finance her work on pediatric oncology, as part of the foundation's New Investigator Grant Program.
Dr. Valérie Marcil will receive funding over a three-year period to support her research project on the determinants of cardiometabolic long-term effects in childhood acute lymphoblastic leukemia (ALL) survivors. As a matter of fact, a large proportion of ALL survivors will develop cardiometabolic complications later in life, partly due to treatment toxicity. The observed side effects include various components of the metabolic syndrome, such as obesity, insulin resistance, hypertension and dyslipidemia.
As a researcher and nutritionist, Dr. Valérie Marcil's research interests concern nutrigenomics, lipid metabolism, inflammatory and oxidative processes, cardiometabolic pathologies, inflammatory bowel diseases, genetics, epigenetics, metabolic aspects of complex diseases, as well as the role of nutrition in disease development.
About the Cole Foundation
The Cole Foundation offers two-year fellowships to clinical, doctoral and postdoctoral graduate scientists dedicated to research in leukemia and leukemia-related diseases in children and young adults. It was created in 1980 to support Montreal-based research in pediatric oncology and hematology.
Source:
Communications, Sainte-Justine
University Hospital Research Center
communications@recherche-ste-justine.qc.ca