Preterm Birth on the Rise : The importance of research for best care of preterm babies and their families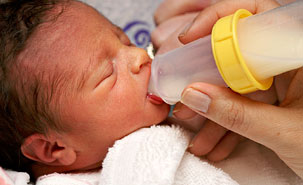 In Canada approximately 1 in 12 babies is born prematurely. The total economic burden of prematurity in Canada is estimated to be a total of $587.1 million. Diagnosis and prevention of preterm birth is vital to the health of both the mother and the child, and education and research are key to supporting the best standards of care for both premature babies and their families.
In light of World Prematurity Day on November 17, the following researchers and industry professionals are available to address the importance of this topic.
Educating parents to care for premature babies
Scientific Director of the CIHR Institute of Human Development, Child and Youth Health
Dr. Shoo K. Lee (Toronto, ON)
Blindness and Neurological disorders in premature infants
CIHR Funded Researcher
Dr. Sylvain Chemtob
Professor at Université de Montréal's Department of Pharmacology (Montreal, QC)
Preterm birth advisor and consultant
Ms. Diane Kalina (Toronto, ON)
President of the Canadian Premature Babies' Foundation
Ms. Katharina Staub (Sherwood Park, AB)
To book an interview, please contact:
David Coulombe
Media Relations Canadian Institutes of Health Research
T. 613-941-4563
Source:
Canadian Institutes of Health Research
The Canadian Institutes of Health Research (CIHR) is the Government of Canada's agency for health research. CIHR's mission is to create new scientific knowledge and to enable its translation into improved health, more effective health services and products, and a strengthened Canadian health-care system. Composed of 13 Institutes, CIHR provides leadership and support to more than 13,200 health researchers and trainees across Canada.
<o:p></o:p>