Latest advences in perinatal research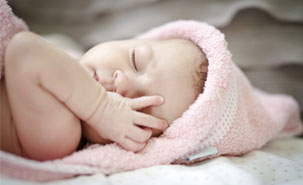 CHU Sainte-Justine, a leader in mother-child health research affiliated to Université de Montréal, is proud to announce the 2nd Canadian National Perinatal Research Meeting (CNPRM), which will be held from February 24th to 27th, 2015 at Fairmont Le Château Montebello in Montebello, Québec. Organized this year by CHU Sainte-Justine and its researchers, the CNPRM will bring together Canadian and international experts and leaders in perinatal research and clinical care to highlight the latest advances in the field of perinatal health.
The program will address timely and challenging issues pertaining to mother and newborn health, including: Can monitoring of the mother's immune system contribute to a healthy pregnancy? What is the role of ethnicity on gestational diabetes? Can we prevent postpartum depression? What are the therapeutic avenues using cell therapy to prevent or cure organ injury in extreme premature infants? How does intensive care impact infants and their family? What is the cardiovascular burden for premature infants and their offspring?
The CNPRM serves as an opportunity for some 300 practitioners, researchers and trainees to present and share their latest findings in the field of maternal, fetal and neonatal health, and facilitates a unique blend of interdisciplinary discussions and collaborations over a variety of topics. For more information, see the program on the web site www.cnprm.org.
About the Sainte-Justine University Hospital Research Center
The Sainte-Justine University Hospital Research Center is a leading mother-child research institution affiliated with Université de Montréal. It brings together more than 200 researchers and 350 graduate and post-graduate students focused on finding innovative prevention means, faster and less invasive treatments, as well as personalized approaches to medicine. The Center is part of CHU Sainte-Justine, which is the largest mother-child center in Canada. More on: chusj.org
Source : CHU Sainte-Justine