Dr Francine Ducharme is appointed Chair of CellCAN's International Scientific Advisory Committee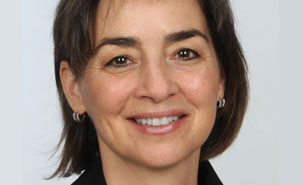 Dr. Francine Ducharme, pediatrician and researcher at Sainte-Justine University Hospital Center (CHU Sainte-Justine) and professor at Université de Montréal, was appointed Chair of the International Scientific Advisory Committee of CellCAN, a regenerative medicine and cell therapy network part of the Networks of Centres of Excellence of Canada. CellCAN brings together experts and researchers with the mission of mobilizing knowledge across Canada to significantly advance research and clinical development in that field.
Dr. Ducharme will contribute to ensuring the relevance and quality of science shared within CellCAN. She will advise on emerging science and technology trends, challenges and opportunities in the field of cell and tissue therapy at national and international levels. She will also advise the CEO on research directions, scientific and business partnership opportunities, as well as on specific scientific issues brought before the committee.
About Sainte-Justine University Hospital Research Center
The Sainte-Justine University Hospital Research Center is a leading mother-child research institution affiliated with Université de Montréal. It brings together more than 200 researchers and 350 graduate and post-graduate students focused on finding innovative prevention means, faster and less invasive treatments, as well as personalized approaches to medicine. The Center is part of CHU Sainte-Justine, which is the largest mother-child center in Canada and second most important pediatric center in North America. More on: chusj.org
Source:
Communications, Sainte-Justine
University Hospital Research Center
communications@recherche-ste-justine.qc.ca