Dr. Claude C. Roy is Recipient of the 2015 Quebec Medical Association Prestige Award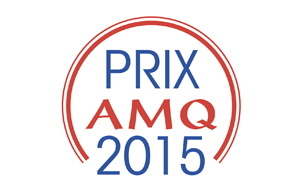 Dr. Claude C. Roy, a world recognized specialist in the field of pediatric gastroenterology and researcher at CHU Sainte-Justine, as well as professor emeritus at Université de Montréal, is recipient of the 2015 Québec Medical Association (QMA) Prestige Award, which is the greatest distinction paid to a physician by the QMA. This award acknowledges Dr. Roy's excellence and major contribution to the advancement of medicine and society in the humanitarian, ethical, scientific and educational fields.

Dr. Roy is a remarkable example of determination that translates into concrete actions for the sake of advancing medicine. As a scientist, he contributed to the development and application of strategies for the prevention, diagnosis and treatment of gastrointestinal, hepatic and nutritional disorders in children. In his capacity of director of the CHU Sainte-Justine Research Center (1978-1982), he helped raising awareness among local and government authorities to improve research funding aimed toward advancing secondary and tertiary care, in the face of which medicine was still helpless at the time.
Dr. Roy is a fierce advocate of making the social accountability of physicians key in shaping the future of the medical profession. As such, he held several key positions, including head of the Department of Gastroenterology at CHU Sainte-Justine, and director of the Department of Pediatrics at Université de Montréal. He was also a member of the Medical Research Council of Canada, whose program he then directed.
Dr. Claude C. Roy extended the frontiers of knowledge and innovation and has contributed in making the CHU Sainte-Justine a place where the advancement of knowledge and translational research are promoted. In recent years, he was appointed officer of the Order of Canada as well as of officer of the Ordre national du Québec, which is the most prestigious recognition awarded by the Quebec government, and inducted into the Canadian Medical Hall of Fame.
About CHU Sainte-Justine Research Center
CHU Sainte-Justine Research Center is a leading mother-child research institution affiliated with the Université de Montréal. It brings together more than 180 research investigators, including over 90 clinicians, as well as 350 graduate and post-graduate students focused on finding innovative prevention means, faster and less invasive treatments, as well as personalized approaches to medicine. The Center is part of CHU Sainte-Justine, which is the largest mother-child center in Canada and second most important pediatric center in North America. More on research.chusj.org
Source:
Communications, Sainte-Justine University Hospital Research Center