Cardiac device wearers should limit their exposure to high voltage power lines

New study shows that electromagnetic interference from high voltage lines can interfere with the proper working of cardiac devices.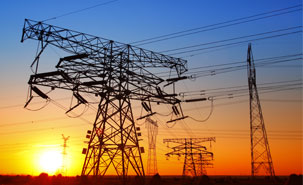 Cardiac device wearers to limit their exposure to high voltage power lines, says Dr. Katia Dyrda of Montreal Heart Institute and University of Montreal, who presented her study today at the EHRA EUROPACE -- CARDIOSTIM 2015 conference. Her research into electromagnetic interference (EMI) was conducted in response to public concerns about bicycle routes and walking paths under high voltage power lines (230 kV and more) and whether these are safe for patients with cardiac devices. These high electric fields are also encountered in utility substations where employees who bring up power lines, conduct maintenance or work within the buildings (cleaners, for example) may be exposed.
"High electric fields may interfere with the normal functioning of cardiac devices, leading to the withholding of appropriate therapy (anti-bradycardia pacing, for example) or to the delivery of inappropriate shocks. The International Organization for Standardization says pacemakers and ICDs should give resistance up to 5.4 kV/m (for 60 Hz electric fields) but electric fields can reach 8.5 kV/m under high voltage power lines and 15 kV/m in utility substations," Dr. Dyrda said, noting that "there is a lot of interest in using the areas under power lines as bicycle paths or hiking trails because it's essentially free space. But patients and the medical community want to understand the risks. There are no recommendations from device manufacturers about power lines or higher electric fields."
The study exposed 40 cardiac devices (21 pacemakers and 19 ICDs) from five manufacturers to electric fields up to 20 kV/m in a high voltage laboratory. The devices were mounted in a saline tank at human torso height. Devices were set up as both left and right sided pectoral implants. The researchers found that when pacemakers were programmed to nominal parameters and in bipolar mode they were immune to EMI up to 8.6 kV/m. But when programmed to higher sensitivity levels or in unipolar mode, the EMI threshold decreased to as low as 1.5 kV/m in some devices. When programmed to nominal parameters, all ICDs were immune to EMI up to 2.9 kV/m. There was no difference in EMI thresholds between left and right sided implants.
"There is no significant concern for patients with pacemakers programmed in the usual configuration (nominal settings, in bipolar mode). For the minority of patients with devices in unipolar mode or with very sensitive settings, counselling should be given at implantation or at medical follow-up," Dyrda explained. "There is no need for patients with a pacemaker or ICD to avoid crossing under high voltage power lines (> 230 kV) but patients should avoid staying in a stationary position underneath them. Passing near pylons rather than between two pylons mitigates exposure to the electric field because the wires sag in the middle and the field is higher at this location."
Dyrda emphasised that this advice does not concern distribution lines (lines delivering electricity to homes), as the 60 Hz electric field that they generate is very low, adding that "Patients ask us if they should avoid driving on roads that cross under high voltage power lines. The answer is no. If you're in a vehicle you are always protected because your car acts as a Faraday cage and shields you automatically."
Employees with a pacemaker or defibrillator should tell their employer so that their safety at work can be carefully evaluated, Dyrda urged. "Our study tested the effect of electric fields up to 20 kV/m and the results can be used to assess individual risks depending on exposure levels during specific tasks and the type and model of cardiac device. This may lead to job adjustments or, more rarely, to a job change."
Source: Adapted from materials provided by the European Society of Cardiology Press Office
Notes:
Dr. Katia Dyrda is affiliated with the University of Montreal's Department of Medicine and the Montreal Heart Institute. She will present the abstract 'Interference resistance of pacemakers and defibrillators to 60 Hz electric fields' during Poster session 5: Devices (Pacing) on 23 June at 08:30.
The University of Montreal is officially known as Université de Montréal.
Interview Requests
ESC Press Office
+33-062-884-3113
About EHRA EUROPACE -- CARDIOSTIM
EHRA EUROPACE -- CARDIOSTIM is an established, international conference attracting key opinion leaders, well-recognised scientists, physicians, allied professionals and industry.
About the European Heart Rhythm Association (EHRA)
The European Society of Cardiology (ESC) represents more than 80 000 cardiology professionals across Europe and the Mediterranean. Its mission is to reduce the burden of cardiovascular disease in Europe. The European Heart Rhythm Association (EHRA) is a registered branch of the ESC. Its aim is to improve the quality of life of the European population by reducing the impact of cardiac arrhythmias and reduce sudden cardiac death.
Information for journalists attending EHRA EUROPACE -- CARDIOSTIM 2015
EHRA EUROPACE -- CARDIOSTIM 2015 will be held 21 to 24 June in Milan, Italy at the MiCo Milano Congress. The full scientific programme is available.
To register onsite please bring a valid press card or appropriate letter of assignment with proof of three recent published articles (cardiology or health-related, or referring to a previous ESC Event).
Press registration is not available to Industry or its Public Relations representatives, event management, marketing or communications representatives.
University of Montreal contact
William Raillant-Clark
International Press Attaché
University of Montreal (officially Université de Montréal)
Tel: 514-343-7593
@uMontreal_News