Campus MIL gets $84 million from Ottawa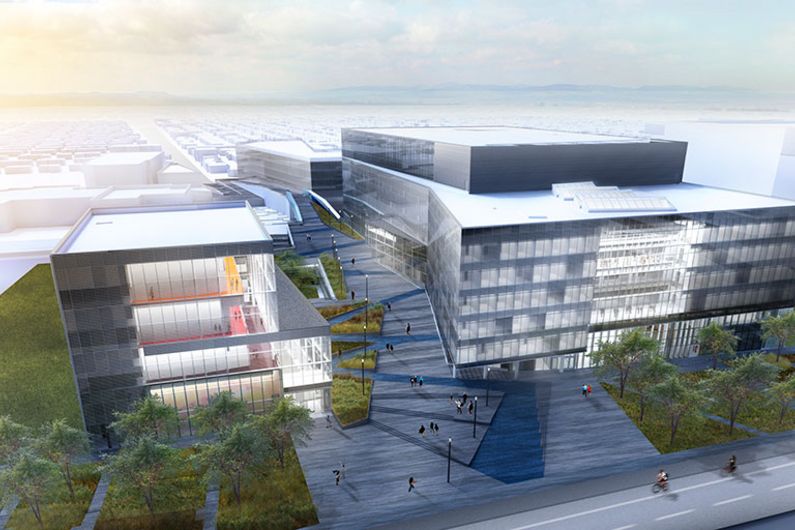 The federal government confirms its support for UdeM's new science pavilion, slated to open in late 2019
Prime Minister Justin Trudeau today announced an $84-million grant through the federal Strategic Investment Fund for the construction of Université de Montréal's new Complexe des sciences, on the Campus MIL.
Trudeau made the announcement in Montreal with Quebec Premier Philippe Couillard, UdeM Rector Guy Breton and a number of other dignitaries. The investment – the Fund's largest single grant – is in addition to investments already pledged by the Quebec government.
"For us, this is a unique opportunity to bring the university community closer to innovative companies, to community groups and to creative individuals who make Montreal a city of creativity and knowledge," Breton said.
The new campus is slated to open in the fall of 2019. The science complex will be used by 2,000 students and 200 professors.