World's key healthcare leaders to meet in Montreal
03/08/2017

Salle de presse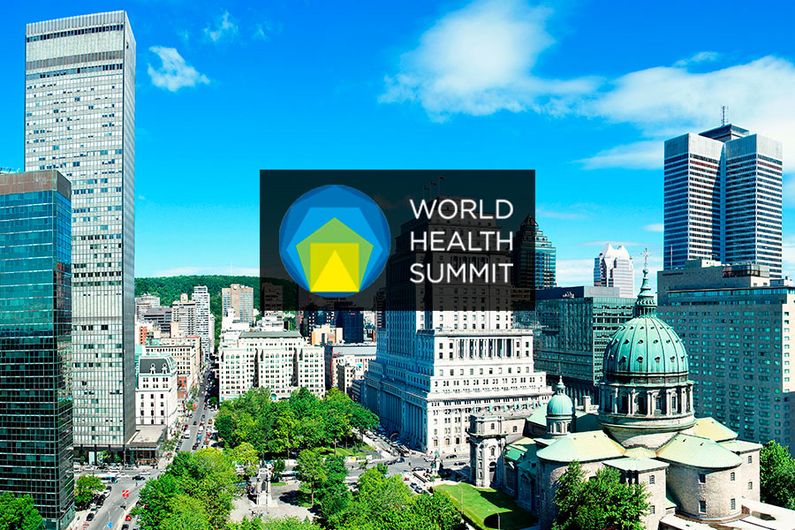 800 healthcare professionals, industry leaders, decision-makers and civil-society stakeholders prepare to attend the WHS Regional Meeting in early May.
From the health of migrants to the Zika virus to the challenges facing indigenous peoples and migrant populations, major issues of a global scale will be addressed during the WHS Regional Meeting being held at Montreal's Palais des congrès on May 8 and 9.
Organized by Université de Montréal and the Montreal Clinical Research Institute, this interdisciplinary event will attract close to 800 health researchers, doctors and other healthcare professionals, industry leaders, decision-makers and civil-society stakeholders.
"It's really going to be a world tour of all the major health issues in just two days," said Hélène Boisjoly, Dean of the Faculty of Medicine at Université de Montréal.
"Even though certain issues affect some parts of the world more than others, ultimately we're all impacted, because the planet is changing, thanks to major problems like global warming, and because we're all human beings. We need to ask ourselves how new technologies and knowledge can help us tackle major health challenges."
So, twice a year, the world's key leaders in healthcare come together at the WHS to discuss major global health issues. This year, the event is being held in North America for the first time since its inception in 2009 by the M8 Alliance, a network of research and teaching institutions renowned for their leadership in global health.
The Quebec hosts chose a theme directly related to topics of relevance right here at home: Health and Healthcare Delivery in Pluralistic Societies.
"We have a very diverse population, made up of indigenous people, individuals all across the country who are the product of immigration, and people from all over the world, whom we will continue to welcome," explained Dr. Boisjoly. "Canada truly is a society of immigrants."
The keynote speakers will include Jane Philpott, federal Minister of Health, and Gaétan Barrette, Quebec's Minister of Health and Social Services.
Indigenous people and migrants
The two-day program is divided into four subtopics that will focus on health and the delivery of healthcare to different populations. Another keynote speaker will be Noel Hayman, himself indigenous and the clinical director of the Inala Indigenous Health Centre in Australia. Mr. Hayman will present the healthcare approach that he has developed for the indigenous population in his native country.
Several presentations at the WHS will in fact focus on indigenous health issues. "This was always our intention, because native populations are vulnerable and because they deal with serious health problems and social issues on a daily basis," stated Dr. Boisjoly.
Migrants will also be the topic of several discussions, notably in a keynote presentation by Joanne Liu, the first Quebecer to be named international president of Médecins sans frontières / Doctors without Borders.
Delegates can also attend a presentation by Cécile Rousseau, a professor at McGill University's Psychiatry department and a child psychiatrist who works with immigrant and refugee children in Montreal's multicultural neighbourhoods.
Treatments, determinants of health, and training
The speakers, who hail from 11 different countries, will also address the topic of new frontiers in medical treatments, in particular, precision medicine and antibiotic resistance. They will also discuss the environmental, social, and cultural determinants of health, specifically the transformation of the urban environment.
The experts gathered at the WHS will also discuss medical education as a means of achieving optimal healthcare, with an emphasis on the relationship between physicians and patients, who are increasingly becoming a partner in their own healthcare. This is a key focus of Université de Montréal's Faculty of Medicine, which will be represented by speaker Vincent Dumez from the Centre of Excellence on Partnership with Patients and the Public.
For their part, the student delegates have organized a session on the case for non-formal events, such as the WHS, in the medical curriculum.
Focus on action
Given the delegates' highly diverse backgrounds and the 200 spaces reserved for students, the workshops will be presented in terms that are straightforward and easy to understand, in order to encourage reflection and promote interdisciplinarity.
"We're hoping that this coming together of researchers, policy-makers, and elected officials will lead to relationships that will keep the discussions about major world health issues going all year long and, ultimately, have an impact on actions," stated Geneviève Bouchard, Director, Dean's Office.
"Health issues are complex, and we need the input of people from different professions and different backgrounds in order to truly improve people's quality of life," said Dr. Boisjoly.
There are no more spaces left for students, but registration is still open.
Martine Letarte