I use philosophy to understand how video games are made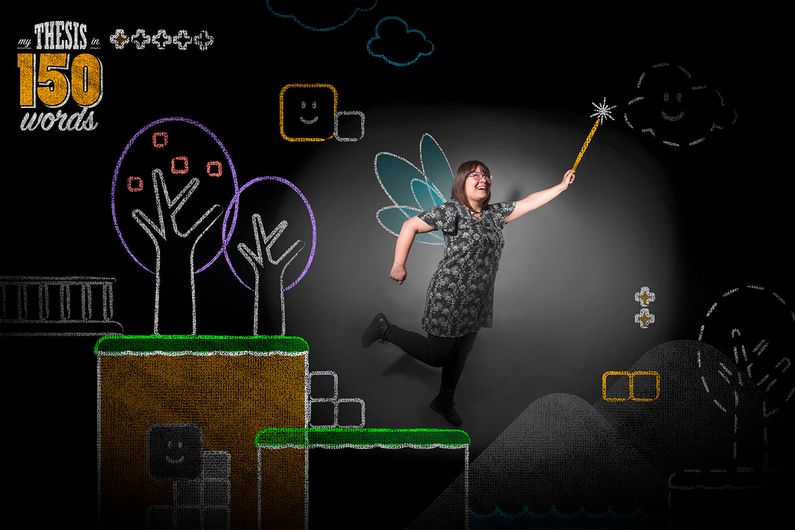 For her doctoral thesis, Laureline Chiapello is studying the creativity of video game designers.
Tired of playing Kill the Zombies, Vol. 12, and always seeing the same kinds of video games in stores? I understand. But creating original video games is far from easy. I would like to know how some game designers get off the beaten track. To find out, I try to understand how a game is put together. Game designers work with screenwriters, artists and computer scientists, but they alone hold the keys to the overall design, and their philosophy has a strong influence on the project. To understand the nature of this philosophy, I interviewed students in my video game design courses about how they approach their work, what things they value, what things they know, how they live their lives. This input feeds my research and helps me better understand these young designers' role as creators. After my doctorate, I want to continue teaching in order to train tomorrow's designers.
- Laureline Chiapello
More on the thesis
Thesis director
Publications
Chiapello, L., "Casual Gaming: The Changing Role of the Designer," in Michele Willson and Tama Leaver (dir.). Social, Casual and Mobile Games: The Changing Gaming Landscape, Bloomsbury Publishing, 2016.
Chiapello, L., "Le designer de jeux vidéo comme agent d'évolution à l'ère du jeu casual," in Sciences du jeu, Oct. 4, 2015. doi: 10.4000/sdj.474.
Chiapello, L., "L'apport des théories du design aux game studies: nouvelles perspectives en design de jeux vidéo, in Racar, vol. 40, no 2, 2015, pp. 101–114.
Grants and distinctions

Fonds de recherche du Québec – Société et culture.
In the media

Interview by Mathieu-Robert Sauvé