UdeM in the world's top 100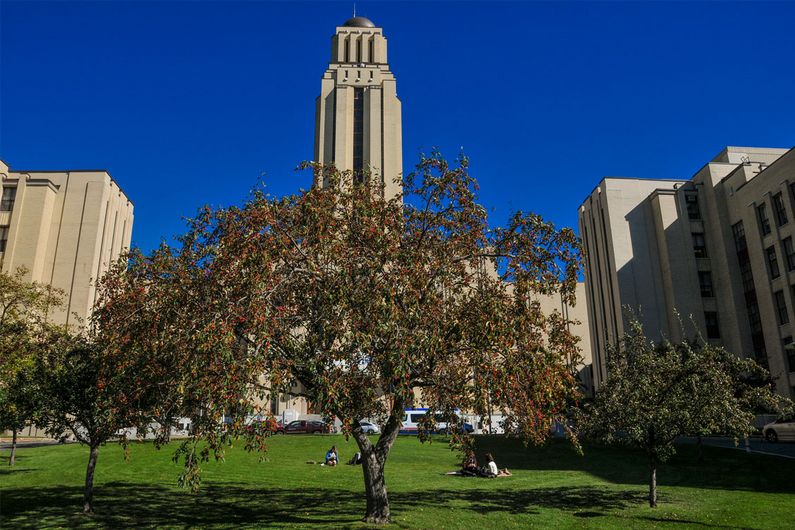 Université de Montréal jumps to 90th in the latest Times Higher Education World University Rankings.
The latest Times Higher Education (THE) World University Rankings were revealed today and Université de Montréal consolidates its position among the top universities, jumping 18 points to 90th best in the world.
Published every fall, the British-based THE rankings list more than 1,000 universities in 86 countries, according to criteria ranging from teaching and research to reputation and international appeal.
UdeM stands out as one of Canada's top five universities and one of the best universities in the French-speaking world.
"What this ranking tells us is that Université de Montréal gives its students an education and an experience that compare to the best in the world," said UdeM's rector, Guy Breton.
"The rapid rise of artificial intelligence, the reputation of our researchers beyond our borders, the vitality of Montreal – our institution has benefited from all of this, and that's reflected in its excellent showing in the rankings," he added.
"These rankings give our graduates something to be proud of and to use to their advantage wherever they go. I congratulate our professors and all the staff at the university who, through their excellence, have brought us this global recognition."
About the rankings
The Times Higher Education World University Rankings, founded in 2004, provide a definitive list of the world's best universities. They are evaluated according to 13 performance indicators with data derived from three sources: statistics provided by universities themselves, Elsevier's Scopus database of academic journal articles and the results of a global academic reputation survey of more than 20,000 leading scholars. This year, the rankings list the world's top 1,258 universities. THE also produces detailed rankings of the top 100 universities across eight disciplines.