UdeM adopts new sexual violence policy in accordance with Bill 151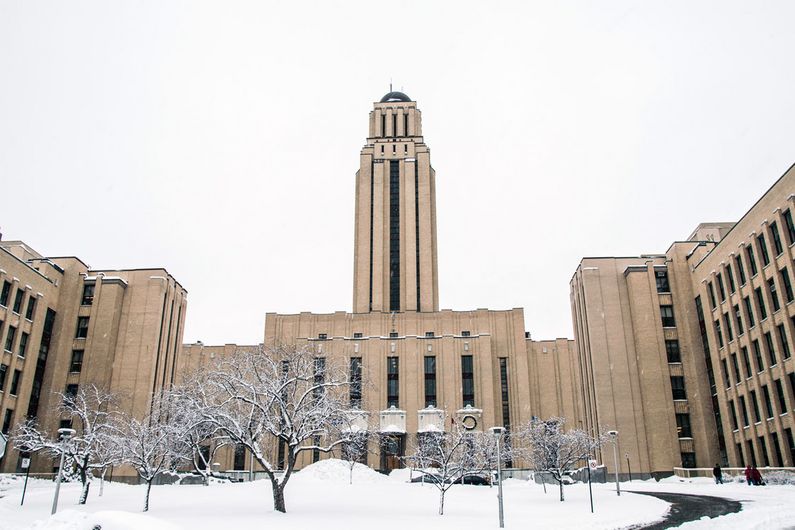 The university has a new policy aimed at ensuring a healthy and safe living and learning environment for all, as required under Quebec's Bill 151.
At its Council meeting of November 12, Université de Montréal adopted a new policy aimed at preventing and responding to sexual violence.
This policy is the culmination of consultations held with the university community this fall and meets the requirements of Bill 151, which mandates all institutions of higher learning in Quebec to adopt a specific policy on sexual violence.
With this policy, UdeM has undertaken to implement or strengthen several existing measures, notably in terms of preventing and raising awareness of sexual violence and supporting members of the university community affected by it. The policy also provides for a reporting and complaints procedure that relies on best practices. The University's Bureau d'intervention en matière de harcèlement (BIMH) is designated as the single point of contact for submitting complaints involving incidents of sexual violence occurring in the context of university activities, whether on or off campus. No time limits are imposed for reporting or filing a complaint.
To protect the integrity of teaching relationships and avoid any potential abuse of power, the policy provides for a code of conduct that prohibits intimate, romantic or sexual relationships between a student and a person having a teaching relationship or a relationship of authority over that student.
The policy also establishes a procedure for handling complaints as well as support measures for complainants. It does not address the disciplinary process that will apply to people who are the object of a complaint judged to be admissible, nor does it modify the University's current bylaws or other regulations. As such, until an agreement is reached with the different stakeholders, the procedures currently in place, as well as the University's regulations and collective agreements will continue to apply.
The policy will take effect on August 1, 2019 and will apply to all members of the UdeM community.
The full text of the policy is available here, in French.
5 questions about the policy
Who does this policy apply to?
The policy applies to all members of the UdeM community, including students, faculty and employees, as well as to third parties such as visitors and users of on-campus services or university clinics. It applies to acts involving sexual violence occurring in the context of university activities, meaning any activities related to teaching, research or an internship, or in the context of social, cultural, sporting or philanthropic activities organized by the University, by an accredited student association or by a student organization recognized by the University, whether on campus, off campus, or even on the web.
Are intimate relationships permitted between students and faculty members?
The Code of Conduct prohibits intimate relationships between a student and any person in a relationship of authority or in a teaching relationship with them. A de facto teaching relationship exists when a person, in the context of their duties with the University, has the power to exercise influence over the student's academic path. This notably includes the faculty members and lecturers who teach the student, but also internship supervisors, administrators of student files, program directors and faculty advisors. A de facto relationship of authority exists between any student and any agent, constable or other employee of the Bureau de la sûreté (Security Office), sports coach or member of senior management, for example.
Is there a time limit for reporting an incident involving sexual violence or for filing a complaint?
No. There is no statute of limitations on sexual violence reporting or complaints. A report or formal complaint may be made at any time. However, those affected are strongly encouraged to report or file a formal complaint as soon as possible, since the passage of time may affect the University's ability to adequately deal with the situation.
How are reports and complaints handled?
The University has designated the Bureau d'intervention en matière de harcèlement (BIMH – Centre for Harassment Intervention) as the point of contact for reporting or submitting a complaint. Created 15 years ago, the BIMH is responsible for enforcing UdeM's harassment policy thanks to a rigorous process based on best practices. Accommodation measures can be put in place during the processing period following a report or complaint. Additional measures that may be available after an incident is reported include support and accompaniment for the complainant, awareness-raising measures aimed at the respondent, and interventions in the community. Once a formal complaint is submitted, the BIMH determines its admissibility and then forwards it to the Secretary General, who ensures the complaint is handled in accordance with the applicable regulations and collective agreements. The Secretary General can notably commission an external resource to conduct an investigation.
What resources are available to members of the community?
Members of the UdeM community have access to several security and emergency services put in place by the University to help counter sexual violence.
· Security agents with the Bureau de la sûreté, which is part of the Direction de la prévention et de la sécurité, are present everywhere on campus and can be reached 24/7 at 514 343-7771.
The University also offers the follow support services to its community members:
· The BIMH;
· For employees: the employee assistance program, the 1-psy help line;
· For students: the Centre de santé et de consultation psychologique (Psychological Consultation and Health Centre).