Students in residence get surplus food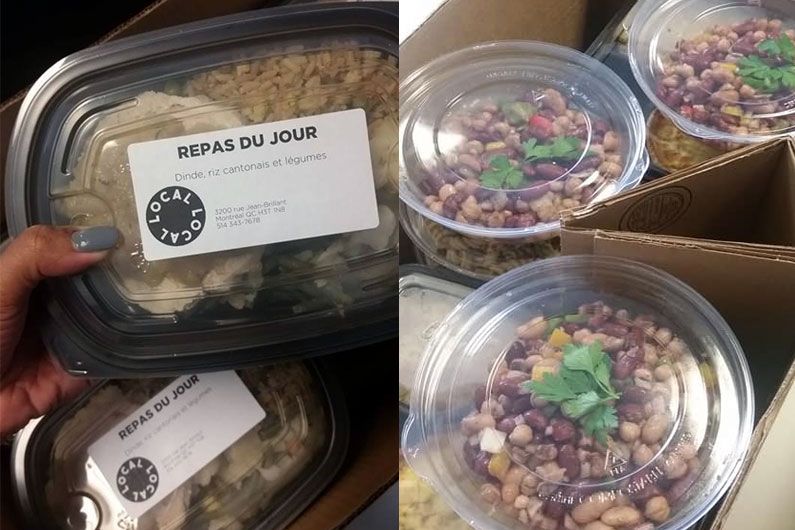 Local Local, UdeM's food services provider, reduces food waste by reselling its surpluses, at cost.
To reduce waste, UdeM food services provider Local Local this fall launched a new project to sell meals, sandwiches, salads and other surplus food at cost to students living in residence.
Every evening at 7, about 40 students buy the surplus food sold by residence staff – making the project an unqualified success.
"We wanted once again to contribute to sustainability and meet expectations in terms of reducing food waste at its source," said Aurélie Feuerstein, assistant chef and catering manager at Local Local. "In rich countries like ours, waste accounts for 30 per cent of food loss. We can't just sit back and do nothing."
Students have been very responsive to the surplus-sale initiative, she added.
"They appreciate the food and our effort to provide it in a way that respects the principles of sustainable development. Vegetarian and vegan dishes are always the first to go, which shows that our customers are very aware of the environmental impacts of food. They ask a lot of questions about our supply."
To comply with Quebec regulations, the surplus food is sold in packages, but those can be composted. Students can dispose of them onsite in the university's compost bins.
"The fight against food waste is an important issue for our employees," said Feuerstein. "Knowing that surpluses will be resold to students in the residences gives our staff an added sense of usefulness and pride."