When being anti-religious isn't racist
02/26/2019

Martin LaSalle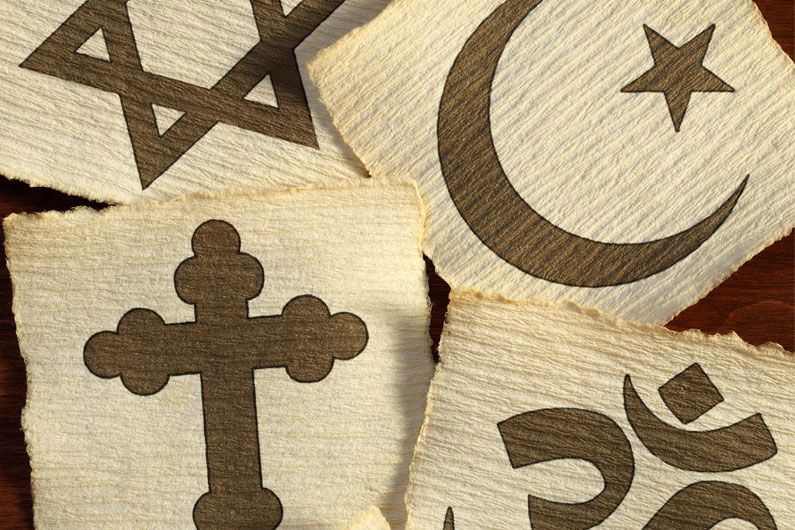 If Quebecers are less inclined to accommodate religious minorities, it's simply because they value secularism over religiosity, not because they're racist, a study finds.
Quebecers resist accommodating religious minorities more than other Canadians – particularly if they're francophone Quebecers. But although this is sometimes perceived as racism, in fact it mostly reflects anti-religious sentiment stemming from the secularization of Quebec, which began in the 1960s.

That's the finding of a study by André Blais, a political science professor at Université de Montréal, and two master's graduates now at other universities: lead author Yannick Dufresne, a professor at Université Laval, and Anja Kilibarda, a doctoral student at Columbia University in New York.
The results were first published online last August in Nations and Nationalism, the journal of the British-based Association for the Study of Ethnicity and Nationalism, affiliated with the London School of Economics and Political Science.
More debates in Quebec
The researchers analyzed answers to questions about "reasonable accommodations" of religious minorities that were asked during the 2015 federal election by the CBC/Radio-Canada and Vox Pop Labs, the Making Electoral Democracy Work (MEDW) project and the Canadian Election Study conducted by UdeM and other Canadian universities.

Their first observation: most Canadians oppose religious accommodation, but the sentiment is stronger among Quebecers and so debates over the issue are disproportionately concentrated in Quebec.

"For example, the MEDW asked participants to answer the question, 'How far should we go in terms of religious accommodation?," Blais noted. "On a scale of 0 to 1 (0 meaning much less far and 1 meaning much further), the average response of Quebecers was 0.13, while in the rest of Canada it was 0.38."
Less support for the niqab
Another example from the same data sources, this time on the question of Muslim women wearing the niqab at citizenship ceremonies: only 10 per cent of Quebecers were in favour, compared to 39 per cent elsewhere in the country.

"The data show that there is a correlation between people's religiosity and their attitude towards religious accommodation," said Blais. "The more religious they are, the more inclined they are to accept accommodations."

This is particularly true for francophones: in Quebec, they are less religious than in the rest of the country and less inclined to accept accommodations, while francophones outside Quebec, who are more religiously inclined than Quebecers, are more in favour.
[A fuller version of this article can be read in French here or by clicking on "Français" below.]
Looking at ethnic groups
The researchers also analyzed the responses of survey participants by focusing on the feelings they said they had towards different ethnic groups.

In essence, their attitudes towards ethnic minorities – blacks, aboriginals and Latin Americans – are no less negative than those of English-speaking Quebecers and people in the rest of Canada.

"Where there is a difference is when it comes to religious minorities, such as Hindus, Muslims, Jews and Sikhs," Blais said. "Quebecers are not so much Islamophobic as anti-religious."
About this study
"Religiosity or racism? The bases of opposition to religious accommodation in Quebec," by Yannick Dufresne et al, was published Aug. 7, 2018 in Nations and Nationalism, the journal of the Association for the Study of Ethnicity and Nationalism.