When does a woman have too much testosterone? When she's an athlete. That's wrong.

Writing in the British Medical Journal, UdeM gender specialist Dr. Cara Tannenbaum condemns a new rule that prevents female athletes from competing if they have high levels of testosterone.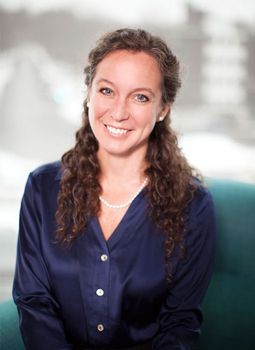 Cara Tannenbaum
Credit: Bonesso-Dumas
Mokgadi Caster Semenya won Olympic gold medals in 2012 and 2016. But when the South African runner was found to have higher-than-average levels of testosterone in her blood, she was banned from international competitions for almost a year. The 28-year-old fell foul of a new rule by the International Association of Athletics Federations (IAAF) that says women must have a blood testosterone level of five nanomoles per litre (nmol/L) or less in order to compete.
Semenya is contesting the legality of the rule, arguing there is little or no scientific evidence that testosterone levels substantially enhance sports performance. The IAAF, which wanted to force female athletes with a higher level to lower it with hormone treatment before being allowed to compete, is delaying implementation until a judgment in her case by the Swiss-based Court of Arbitration for Sport, which is expected March 26.
In an editorial today in the British Medical Journal co-signed by University of Bath applied-health scientist Sheree Bekker, UdeM gender specialist Dr. Cara Tannenbaum agrees with Semenya that the IAAF's new rule has no basis in science and should be revoked. We caught up with Tannenbaum this week in Brussels, where she is consulting for the European Commission's gender advisory board.
What's at issue here?
The issue from a scientific perspective is: Where did the IAAF get the 5 nmol/L cutoff from? The medical profession has never defined being female by the level of testosterone in your blood and whether you're sensitive to sex hormones or not.


So what should the level be?
The question is whether there should be any at all. There's actually very little scientific evidence that testosterone is a male hormone; women have testosterone in their blood, too, and those who train regularly actually have a wider variation of it.


Isn't the point to not give anyone an unfair advantage?
Yes, but who's to say that having higher testosterone levels makes you more likely to win a medal? How do you know that it's not just because of how you train or because of a genetic predisposition that gives you strong muscles?


What's the effect of this new rule out on the playing field?
The effect is it stigmatizes female athletes by categorizing them and labeling without scientific evidence. Women should be allowed to compete with women, period. Otherwise we're starting to take about genetic superiority with no basis in truth. After all, we don't exclude men if they have high testosterone levels.
Why did you feel the need to speak out?
I'm now working with the Canadian Institutes of Health Research's Institute of Gender and Health, the only one of its kind in the world, and we try very hard to make decisions informed by evidence. What the IAAF is doing is at odds with that, so I thought it was important, especially as a Canadian, to highlight the real issues at stake in this interesting intersection of sex, gender, science and sports, and make them better known internationally.
About the editorial
"New testosterone rule for female athletes 'risks setting an unscientific precedent,' warn experts," by Cara Tannenbaum and Sheree Bekker, was published March 20, 2019 in the British Medical Journal.