Social impact: UdeM ranked 7th worldwide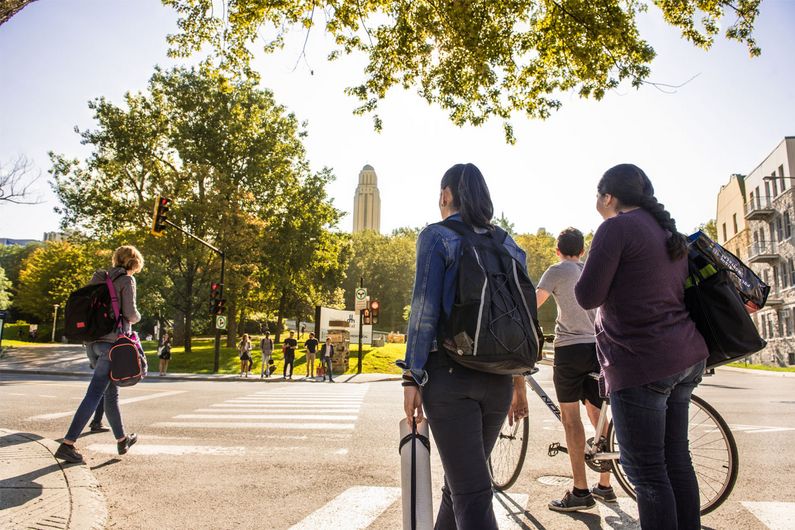 A new ranking puts UdeM 1st in Canada in several categories and 7th in the world overall for trying to meet the sustainable-development goals of the United Nations.
A new ranking by Times Higher Education on the social impact of universities puts Université de Montréal in the number-one position in Canada in several categories and among the world's top 10 universities overall.

UdeM ranks 7th among institutions committed to achieving the UN's sustainable development goals, and is the best in Canada in terms of gender equality, quality of education and partnerships, the British publication says.

Based on several criteria related to research, teaching and community service, the ranking is intended to raise awareness of universities that are trying hard to meet the UN's objectives socially.

"We are very proud to see that our efforts to promote sustainable development are recognized worldwide," said UdeM's rector, Guy Breton. "Universities can play a positive role in structuring and strengthening our society, and UdeM is leading by example.

"From the bottom of my heart, I thank all the members of our community who contribute, day after day, to carrying out this work that is so important to society."
1st in Canada
In three of the indicators measured by Times Higher Education – quality of education, gender equality and partnerships – Université de Montréal ranks first in Canada.
The quality-of-education indicator focuses, among other things, on research done in the field of education, the proportion of students who obtain a teaching degree and the measures and programmes in place to facilitate lifelong learning.

The gender equality indicator looks at, among other things, the proportion of women among tenured professors, research produced by women, university policies to facilitate balancing work with home life, policies to counter discrimination and measures to promote women's access to non-traditional sectors.

The partnerships indicator measures the proportion of research published in collaboration with international partners, as well as collaborations with non-governmental organizations.
Times Higher Education's full 'University Impact Ranking' can be read here.