An honour for Yoshua Bengio and two graduates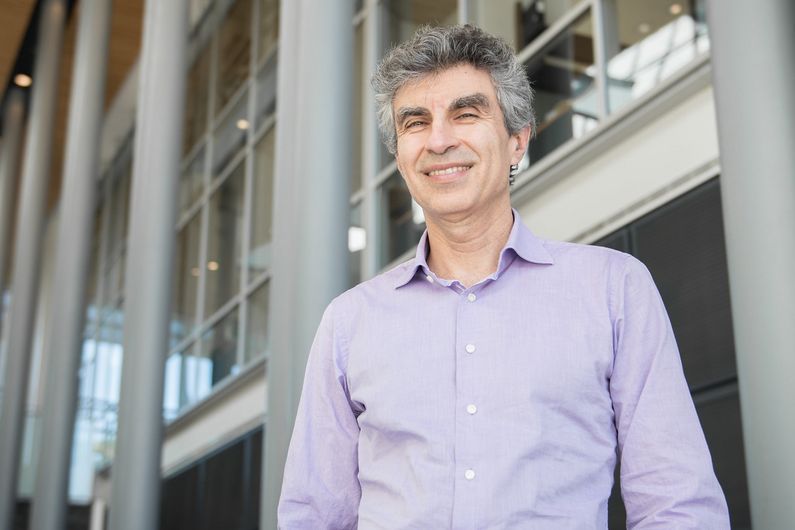 La Presse honours Professor Yoshua Bengio and graduates David St-Jacques and Andrée-Lise Méthot among its six personalities of the year.
The Montreal daily La Presse unveiled its choice of personalities of the year this morning.
Among the six Quebecers are computer science professor Yoshua Bengio, scientific director of Mila; astronaut David St-Jacques, who holds a bachelor's degree in engineering from Polytechnique Montréal; and financier Andrée-Lise Méthot, founder of Cycle Capital and holder of a master's degree in science.
Bengio is honoured in the science category and Méthot in the management and entrepreneurship category. St-Jacques, who spent nearly seven months aboard the Space Station from December 2018 to June 2019, is named Personality of the Year in all categories.
They join: in the arts category, filmmaker Émile Gaudreault, who has directed popular films including Mambo Italiano, De père en flic and Menteur; in sports, coach Sylvain Bruneau, a graduate of McGill University who helped Bianca Andreescu become the fourth-ranked tennis player in the world; and in the humanism category, Hannah Tooktoo, a 24-year-old Kuujjuaq woman who last summer cycled across Canada to raise awareness of the living conditions of the Inuit of Northern Quebec.
Professor Bengio was named La Presse's Personality of the Week last June after receiving the prestigious A. M. Turing Award. Presenting the prize, the Association for Computing Machinery called Bengio and his colleagues Geoffrey Hinton (University of Toronto) and Yann Le Cun (Facebook) "fathers of the deep learning revolution." UdeM Rector Guy Breton called Bengio "a formidable pedagogue, a socially committed researcher."
Bengio participated in the work that led to the Montreal Declaration of Responsible AI. He chairs the Artificial Intelligence Advisory Council, whose mission is to make recommendations to the Government of Canada on ways to consolidate the country's strengths in artificial intelligence and to promote a humane and ethical vision of AI.
This fall, UdeM ranked among the world's top universities in computer science. It is also among the top 100 universities globally, ranking 4th in the Francophonie and 85th in the world.