Mothers: CONCEPTION needs you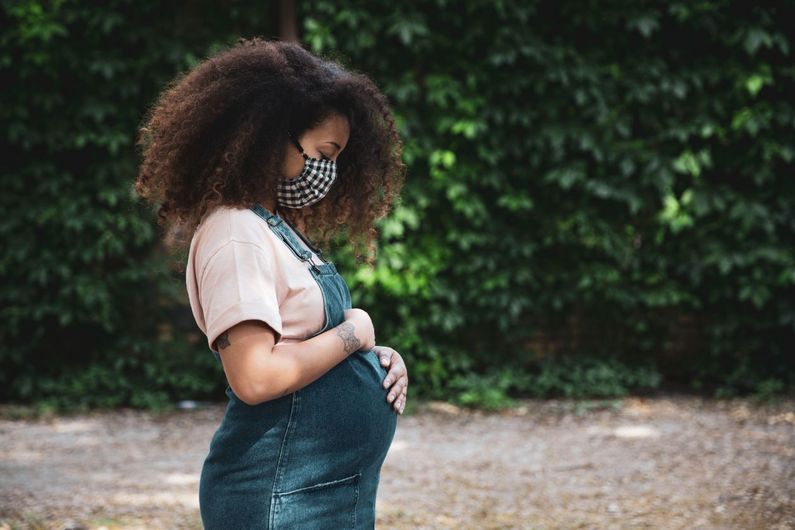 A major international study measuring the impact of the COVID-19 pandemic on pregnant women and their newborns is recruiting more participants.
Mothers, listen up: a major international research project called CONCEPTION, led by Université de Montréal and aimed at understanding the impact of the COVID-19 pandemic on pregnant women and newborns, is putting out a call for more participants.
Launched in June, the study has already recruited 2,135 pregnant women from Canada, the U.S., France, Austria, Denmark, Sweden, and the United Arab Emirates. But more are needed to reach the researchers' minimum target of 5,000 participants.
Women who are or were pregnant during the pandemic, whether or not they contracted the virus, are invited to take part in the study, which its proponents say will be a valuable tool for understanding the consequences of the disruptions caused with COVID-19.
The project brings together an international scientific team from Canada, France and the United States led by Anick Bérard, a researcher at the CHU Ste-Justine Research Center and professor in UdeM's Faculty of Pharmacy.
The goal is to use the data amassed in the study to draw a comparative portrait of the consequences of public-health decisions and changes in the provision of healthcare during the peri- and post-natal periods in Canada and around the world.
Physical and psychological impact
Previous studies have shown that major stressful events, such as the 1998 North American ice storm, can have a big impact on pregnancy, the physical and mental health of pregnant women and even on the children of mothers who were pregnant at the time.
As well, restrictions and limitations stemming from decisions made by governments, public-health and hospitals authorities in response to these emergencies can also have both physical and psychological consequences.
Confinement, physical distancing, school closures, quarantines and restrictions on the presence of companions during medical appointments and labour are just some of the measures that have been imposed, in different jurisdictions and for varying lengths of time, on expectant mothers and others.
In their study, Bérard and her colleagues want to assess the consequences of such measures. They also want to determine whether the intensity and severity of episodes of depression or stress in this context are related to women's stage of pregnancy.
Prevalence higher than before
"Preliminary analyses of the CONCEPTION data suggest that the prevalence of COVID-19 as a factor during pregnancy is higher than what has been reported thus far," said Bérard.
"The pandemic has had a significant impact on mothers' mental health, stress and overall satisfaction with life, greater than what had been seen during the 1998 ice storm; and there are large variations depending on where the women reside, in Canada and elsewhere," she added.
"We need more participants in order to fully document these variations and understand their impact on pregnancy, women, and their newborns."
About this study
Funded by the Réseau québécois de recherche sur les médicaments and the Fonds de la recherche du Québec en santé's Drugs and Pregnancy Chair, the CONCEPTION study is being conducted in two phases, with recruitment online and through targeted posts on social media. For more information or to sign up, go to the study's Facebook page.