UdeM unveils new sustainable development strategy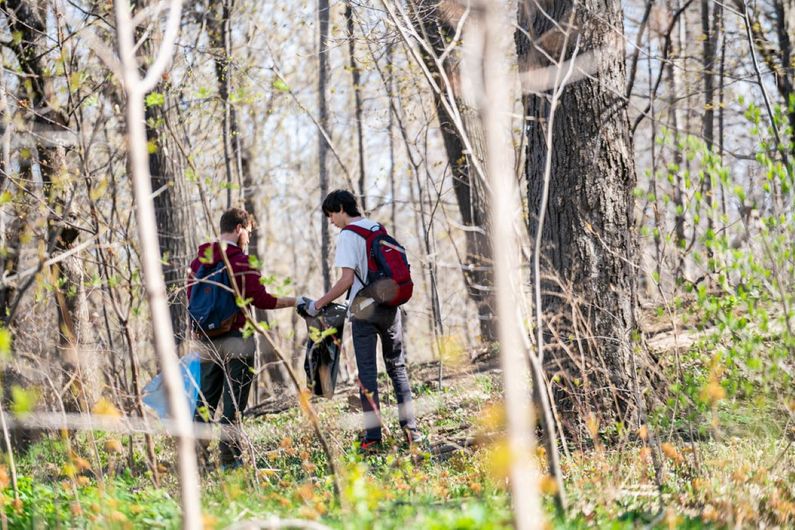 The university has adopted an ambitious strategic plan for sustainable development that defines new priorities and actions for the coming years.
On March 15, Université de Montréal's first-ever strategic plan for sustainable development was presented to the university's Assembly. The strategy was drawn up by the Sustainable Development Unit based on the Association for the Advancement of Sustainability in Higher Education's Sustainability Tracking, Assessment & Rating System (STARS) framework and the United Nations' Sustainable Development Goals.
Entitled "Transition to Sustainable Campuses", the plan runs from 2021 to 2023. It will focus on upgrading processes that will allow UdeM to accurately evaluate its situation in terms of sustainable development.
"Our plan is ambitious," said UdeM rector Daniel Jutras. "It couldn't be anything else, given the importance of this issue and the university's responsibility to prepare young people for the future. If the long months of this pandemic have taught us anything, it's that UdeM is able to quickly take action and change how it works. As a result, it's our responsibility to be at the cutting edge of sustainable development."
To help UdeM set realistic goals, the university's deans have been asked to nominate members of their faculties to join in the discussions. Other community members will also be asked to attend these meetings. This will help establish priorities and the chain of actions the university needs to take, as well as define clear performance indicators. This process will last for the next 18 months, with action plans presented as soon as they are developed.
For more than 10 years, Université de Montréal has been expanding its initiatives to fight climate change. This sustainable development strategy will help UdeM identify, update and define the processes that will allow the institution to measure its performance, then assess its ability to act in the current environment and take corrective measures that will set the stage for achieving ambitious long-term goals.
Nine themes, four issues
The plan is structured around nine strategic themes grouped into four issues. These themes highlight the various sectors where the university can use its influence. They are also topics of concern among the UdeM community and are often discussed in the news. These themes are the integration of sustainable development principles, training and research, the fight against climate change, sustainable property management, sustainable mobility, biodiversity protection, responsible procurement, responsible food consumption, and social engagement.
"My team is working hard on developing a 'sustainable development ecosystem' with the community," said Ronald Jean-Gilles, head of the Sustainable Development Unit. "This includes carrying out projects with students and working with Construire l'avenir durablement, an internal thinktank led by professors from UdeM, HEC Montréal and Polytechnique Montréal. We're also collaborating with members of Chemins de transition, a joint project with Espace pour la vie that looks at ecological transition issues in Quebec.
"All this has generated a wealth of ideas and useful discussions that have helped break down barriers between various areas of expertise and practices. It's an approach that allows us to engage with a range of concepts and disciplines so we can combine them in new ways that are better suited to our circumstances."
Several new initiatives
In addition to overseeing the strategy's implementation, the Sustainable Development Unit has started working on a number of initiatives that will be revealed over the next few months. Among others, they include:
implementing a post-COVID 19 transportation plan to make it easier to bike on campus;
giving the UdeM community a toolkit that makes it easier to include sustainable development in university courses (ja oint initiative with the Vice Rectorate of Student and Academic Affairs);
creating a dynamic dashboard that will allow us to regularly monitor UdeM's carbon footprint;
setting up an experimental greenhouse on the MIL Campus for use by research units, the Local Local food service and community organizations (a joint project with the Vice-Rectorate of International Affairs and Community Partnerships);
and advising the Community Services team of UdeM's Buildings Management division on developing an innovative waste management plan for the MIL Campus that can quickly be adapted for other UdeM campuses.