UdeM and its partners create Eastern Canada Pandemic Preparedness Hub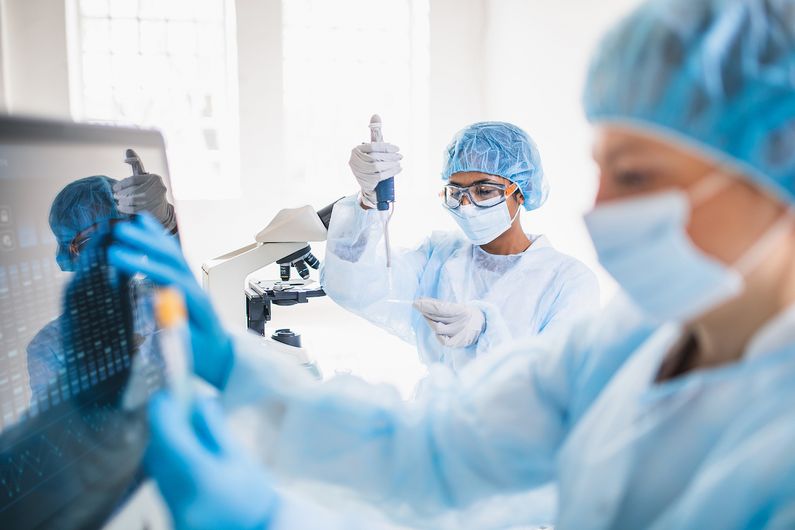 A UdeM-led consortium has received a major grant from the Canada Biomedical Research Fund to strengthen the life sciences discovery and innovation ecosystem.
The University of Montreal and its partners have been awarded a $2 million grant from the Canada Biomedical Research Fund to create the Eastern Canada Pandemic Preparedness Hub. A total of five hubs are being created across Canada to bring together stakeholders in the life sciences research and innovation ecosystem and build capacity to deal with future pandemics.
The Eastern Canada Hub unites 58 life sciences partners in Quebec and Atlantic Canada under the leadership of the University of Montreal. Université Laval and McGill University are co-leaders. The partners in the project include universities, public agencies and numerous bioinnovation and biomanufacturing firms.
"If there's one lesson to be learned from the COVID-19 pandemic, it is that it is imperative to take an intersectoral approach and redefine the ways actors from different sectors work together to be able to deal with future pandemics," said Yves Joanette, Assistant Vice-Rector, Research, Discovery, Creation and Innovation at the University of Montreal. "We have all learned a great deal from the upheavals of the past few years. Today, thanks to this grant, we can begin laying the groundwork for a stronger, more coordinated and more effective response to the challenges that lie ahead."
The objectives of the Hub are to expand specialized infrastructure, build multidisciplinary applied research capacity, support training and accelerate the translation of research results into commercially viable processes and products. The Hub will build on the strengths of the existing ecosystem in eastern Canada, with links to the rest of the country, particularly in the areas of messenger RNA, vaccines, small molecules, and cell and gene therapy. It will also include expertise in pandemic detection and the adoption of potential solutions. Mila's and IVADO's leading-edge expertise in artificial intelligence will be heavily leveraged.
New round of funding
In announcing the creation of the five Canadian hubs, the Honourable François-Philippe Champagne, Minister of Innovation, Science and Industry, and the Honourable Jean-Yves Duclos, Minister of Health, also launched a new round of funding from the Canada Biomedical Research Fund and the Biosciences Research Infrastructure Fund, to which the hubs will be able to submit project proposals. $570 million has been earmarked for this second stage of Canada's pandemic preparedness strategy. Projects related to infrastructure development, training and skills development for researchers and highly skilled personnel, and advanced research will be eligible.
"In creating the Eastern Canada Pandemic Preparedness Hub, we have developed an ambitious shared vision for the bioinnovation and biomanufacturing ecosystem," said Joanette. "We have already identified promising areas in which proposals will be developed and submitted for funding under Stage 2 of Canada's strategy. I am confident that we will see many of these projects come to fruition in the coming years, thanks to the extraordinary mobilization of all our partners."