Kuei, Bonjour! At UdeM, we teach Innu…
10/29/2021

Mathieu-Robert Sauvé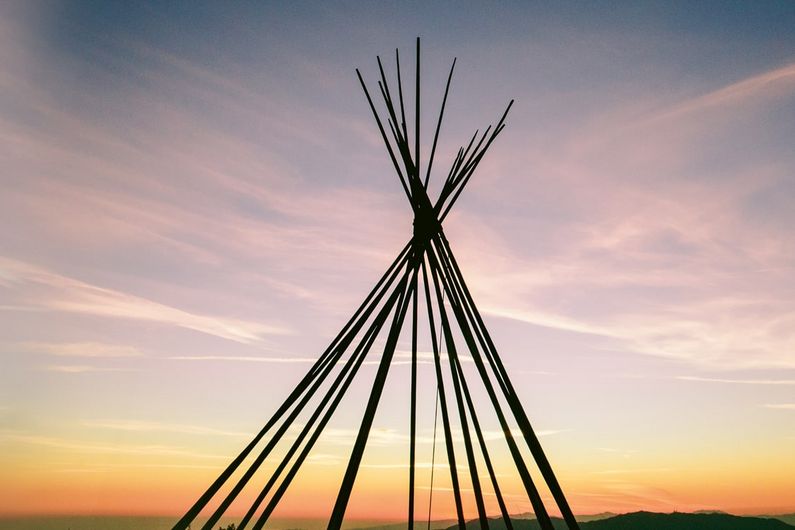 UdeM's popular courses in Innu promote Innu culture and give people from diverse backgrounds a chance to learn the language.
When she was a young girl, Gabrielle Paul heard mostly French spoken in her small community of Mashteuiatsh on the shores of Lac Saint-Jean. "Even then, the Innu language was fast losing ground among the young, and things haven't improved since then," said Paul, who chose to study at Université de Montréal because they offered courses in Innu.
When Paul arrived on campus in 2018, she registered for the beginner course in Innu offered by the Faculty of Arts and Science. "I loved it! I learned so much grammar and vocabulary, and there was also an emphasis on Innu culture," said Paul, who is now a feature reporter for Espaces autochtones, Radio-Canada's website devoted to Indigenous news and stories.
Since they were introduced in 2017, the courses have been taught by Yvette Mollen, an Innu from Ekuanitshit on the North Shore. "I have always liked teaching, and it's a way to keep my culture alive," said Mollen, a graduate of Université du Québec à Chicoutimi (UQAC) and Université de Montréal. She now divides her time between Montréal and the Minganie region.
After teaching Innu at the primary school in Ekuanitshit, Mollen went on to teach reading and writing to Innu speakers as a lecturer at UQAC. She was then appointed Director for Language and Culture at Institut Tshakapesh, a cultural and educational organization that serves seven Innu communities on the North Shore. Since then, she has been working to enrich Innu grammar and vocabulary by contributing to the writing of dictionaries, teaching materials and children's books. "Innu is a living language that is changing year by year, so we need to continually update our reference tools," explained Mollen.
Four levels of instruction
The Innu courses have been a resounding success. There are now four levels, from beginner to advanced, and class sizes have jumped to more than 35 students, forcing the university to limit enrolment. "The students in my level 1 course are non-native speakers," said Mollen. "They come from all backgrounds: education, anthropology, linguistics, communications."
In January 2021, the Faculty of Arts and Science appointed Mollen guest professor, an honour of which she is proud. "I feel that I have become a role model for Indigenous students," she said. "I remember, when I first arrived at Université de Montréal at the age of 21, there were very few Innu or other Indigenous students or faculty that I could identify with."
But things are slowly changing. There is now a First Peoples Student Centre, part of the university's commitment to better support and integrate Indigenous students.
As for Gabrielle Paul, she is now a teaching assistant in Mollen's Innu courses. "This means I can keep practicing my language and at the same time help others," she said.