Incurable neurodegenerative myelin diseases: a hopeful advance

A study shows that Riluzole could be effective in the treatment of certain leukodystrophies, neurodegenerative diseases that attack the myelin in the brain of young children.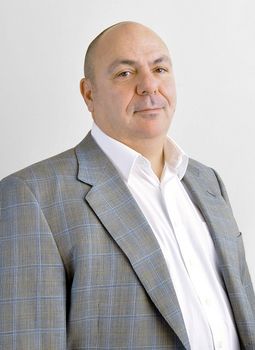 Benoît Coulombe
Credit: IRCM
There's new hope for the future treatment of some leukodystrophies, neurodegenerative diseases in young children that progressively affect their quality of life, often leading to death before adulthood.
The development stems from the work of Benoit Coulombe, director of the Translational Proteomics Laboratory at the Clinical Research Institute of Montreal (IRCM) and a professor of biochemistry and molecular medicine in the Faculty of Medicine of Université de Montréal.
Published in the journal Molecular Brain, the new research shows that the drug Riluzole, approved by the U.S. Food and Drug Administration to treat certain forms of amyotrophic lateral sclerosis, can at least partially correct the molecular cause of some leukodystrophies.
''Indeed, we have shown that the causative mutations of some leukodystrophies affect the subunits of an important cellular enzyme, RNA polymerase III, preventing its normal assembly – it turned out that Riluzole can counteract this assembly defect," said Maxime Pinard, the researcher responsible for the project in Coulombe's lab.
''For diseases as serious and debilitating for patients and their families as leukodystrophies, learning about such advances in knowledge carries a great deal of hope, which IRCM warmly welcomes," added Dr. Jean-François Côté, the IRCM's president and scientific director.
Leukodystrophies are rare and almost exclusively genetic diseases characterized by a process of demyelination (damage to the myelin sheath) of the central and peripheral nervous system. The process is primitive in appearance and non-inflammatory and leads to cerebral sclerosis.
"More work is needed to evaluate the effect of Riluzole on patients in order to advance the development of therapeutic avenues for these diseases," cautioned Marjolaine Verville, co-founder the Leukodystrophy Foundation, which funded the research.
But already, she added, "the research from Dr. Coulombe's laboratory is generating a lot of interest and hope in the community." Her husband and Foundation co-founder, Éric Tailleur, agreed: "It clearly suggests that Riluzole could be used as a drug to treat this disease."
Did you know?
· All leukodystrophies are fatal in the short or medium term.
· Thirty per cent of leukodystrophies are of undetermined form.
· No treatment yet exists to cure leukodystrophies.
· Parents of affected children generally have a 1-in-4 chance that their other children will also be affected.
· Leukodystrophies affect one out of every 7,600 newborn children.
About this study
"Riluzole partially restores RNA polymerase III complex assembly in cells expressing the leukodystrophy-causative variant POLR3B R103H," by Benoit Coulombe et et, was published Dec. 1, 2022 in Molecular Brain.
About the IRCM
Founded in 1967, the Institut de recherches cliniques de Montréal (IRCM) / Montreal Clinical Research Institute is a non-profit organization that conducts fundamental and clinical biomedical research in addition to training high-level young scientists. With its cutting-edge technology facilities, the Institute brings together 33 research teams working in cancer, immunology, neuroscience, cardiovascular and metabolic diseases, systems biology and medicinal chemistry. The IRCM also operates a research clinic specialized in hypertension, cholesterol, diabetes and cystic fibrosis, as well as a research centre on rare and genetic diseases in adults. The IRCM is affiliated with Université de Montréal and associated with McGill University. Its clinic is affiliated with the Centre hospitalier de l'Université de Montréal (CHUM). The IRCM is supported by the Ministère de l'Économie, de la Science et de l'Innovation (Quebec Department of Economy, Science and Innovation).