$10M to support open-access and open-source research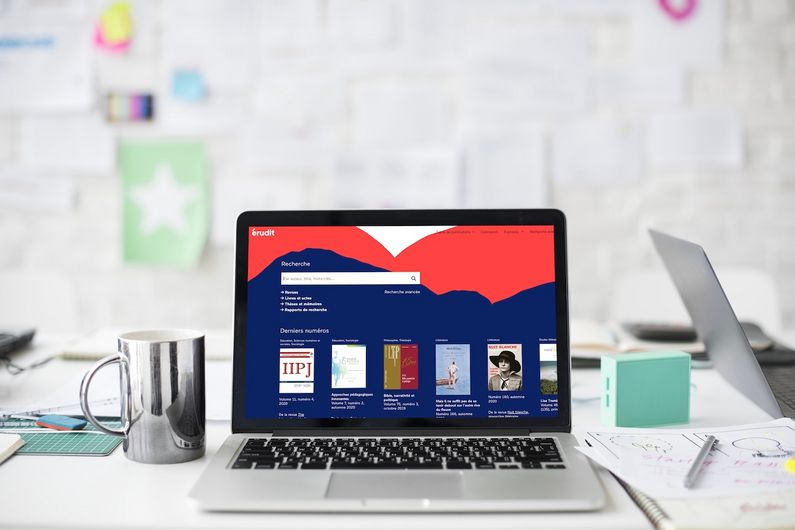 The Canada Foundation for Innovation renews its support for Coalition Publica, which will strengthen its digital services to the Canadian and international scholarly communities.
By awarding a $10-million grant to Coalition Publica through the Major Science Initiatives Fund 2023-2029, the Canada Foundation for Innovation is helping to address the ongoing need to operate and maintain research facilities of national importance, enabling Canadian researchers to undertake activities that rival those of their international colleagues.
Coalition Publica is developing an open, non-commercial infrastructure for digital research, dissemination and scholarly publication in the humanities and social sciences. The infrastructure is based on the complementarity of two leading technology solutions dedicated to open access and open science.
The first of those solutions is the erudit.org dissemination platform of the Érudit Consortium of Université de Montréal (UdeM), Université Laval and Université du Québec à Montréal, while the second is the Open Journal Systems editing and publishing software developed by the Public Knowledge Project at Simon Fraser University.
"Research in the humanities and social sciences is essential to help us better understand the world we live in and to offer concrete solutions to today's problems, including climate change, economic crises and social inequalities," said Marie-Josée Hébert, UdeM's vice-rector of research, discovery, creation and innovation.
In collaboration with the editorial teams of more than 250 scholarly and cultural journals, Coalition Publica offers access to more than 200,000 publications, with 8,000 new articles published each year and an annual readership of nearly six million. Rich and diverse, the collections are representative of research and creation in Canada and elsewhere in fields as varied as archaeology, economics, history, literary studies, psychology and education.
About Coalition Publica
Coalition Publica is a partnership between Érudit and the Public Knowledge Project dedicated to the advancement of research dissemination and digital publishing in the social sciences and humanities in Canada, specifically designed to support the SSH community in the transition towards sustainable open access. Coalition Publica will pursue this goal through the development of a non-commercial, open-source national infrastructure dedicated to digital scholarly publishing, dissemination, and research, combining PKP's Open Journal Systems (OJS) software and Érudit's digital dissemination platform (erudit.org). https://www.coalition-publi.ca/
About the Public Knowledge Project
The Public Knowledge Project (PKP) is a multi-university initiative that develops open-source (free) software to improve the quality and reach of scholarly publishing. PKP's flagship software, Open Journal Systems (OJS), is a journal management and publishing system that assists with every stage of the refereed publishing process, from submissions through to online publication and indexing. Over 275 Canadian journals and over 32,000 journals worldwide use OJS. https://pkp.sfu.ca/
About Érudit
Érudit is an inter-university consortium that provides research and cultural communities with a wide range of services in digital publishing and dissemination. The Érudit platform, erudit.org, is the leading digital dissemination platform of SSH research in Canada. It hosts over 240 journals and its collections are consulted by the research community and the general public, including the members of over 1,100 institutions worldwide. https://www.erudit.org/en/
Sources: Érudit and the Public Knowledge Project