UdeM adopts a policy on academic freedom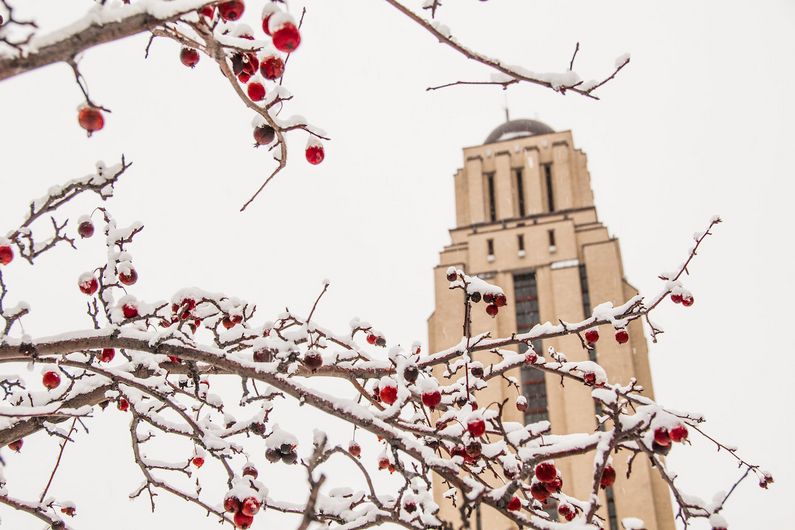 After consulting with the university's general assembly, UdeM's council approves one of the first policies in Quebec to enshrine freedom of expression as essential to teaching and research.
At its Dec. 12 meeting, the council of Université de Montréal adopted a policy on academic freedom, the Politique sur les libertés universitaires. The text had earlier been discussed at the university's general assembly, where a number of amendments were proposed.
UdeM is one of the first institutions to adopt such a policy since last June, when the Quebec government passed the province's first-ever law on academic freedom, the Loi sur la liberté académique dans le milieu universitaire.
Under this law, all universities must, by the summer of 2023, "adopt a policy dealing exclusively with academic freedom." The universities will have to report annually to Quebec's Ministry of Higher Education on how their policies are being implemented, including tallying the number of complaints they've handled for violations of academic freedom.
UdeM has come a long way on this issue in a short time. In February 2021, rector Daniel Jutras mandated a committee to draft a statement of principles on the issue of freedom of expression in teaching and research. Chaired by Valérie Amiraux, vice-rector of community and international partnerships, the committee based its work on a report called Les libertés universitaires dans une université inclusive, by Jean-François Gaudreault-DesBiens and Léa Boutrouille, and by June laid out its draft principles. Thus the groundwork was laid for the policy adopted at the end of 2022.
"To advance, knowledge needs freedom," Jutras said in announcing the news. "The policy that our university community has just adopted, following rigorous consultations and constructive exchanges, invites us to exercise all the freedom necessary to establish a bond of trust with our students in the classroom as well as to carry out research work outside of any consideration unrelated to the progress of knowledge."
'To recognize, promote and protect'
The primary purpose of the Politique sur les libertés universitaires is "to recognize, promote and protect academic freedom." This applies to anyone involved in fulfilling the mission of Université de Montréal and covers any academic activity, whether on campus, off-campus, or in virtual mode.
Through this policy, UdeM is committed to protecting free expression by fostering an environment conducive to learning, notably in students' choice of avenues of research. "No word, concept, image, work, doctrine or historical event," the policy states, "can be categorically excluded from debate and critical examination in the course of university teaching and research."
This freedom is obviously not without limits: it remains subject to Canadian and Quebec law. In no case, for example, can a person making hateful or defamatory comments invoke UdeM's policy to justify their actions.
A committee chaired by a representative of the rector and made up of seven other members will be responsible for overseeing the application of the policy and for examining, in complete confidentiality, the complaints it receives, in a clearly defined process. The policy also provides for disciplinary action against any person who files an unfounded complaint for the sole purpose of harming the person involved.
The committee's role will not be limited to handling complaints. It will also have a mandate to monitor the implementation of recommendations made by the rector's task force on freedom of expression.